ya we want to do it for the lan but thats next saturday... but we were also planning on using it for halloween so i guess we will see what we can get together in that amount of time...
ok ive decided to go for a scout atleast for the LAN next saturday here are some pictures of what i am gonna try to look like...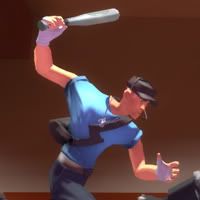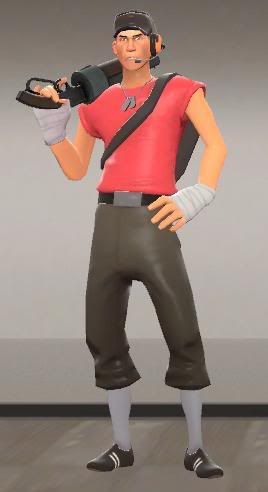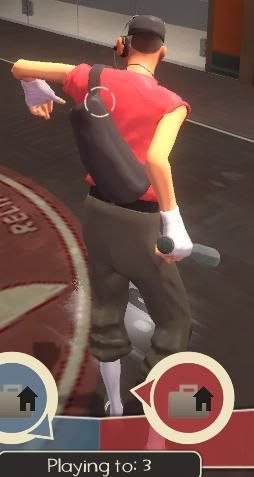 im going to do the red color scheme but i need help identifying some of the styles of the clothing so i can find things that look like it... like for instance the hat. Does that kind of hat have a name, it is a little "boxier" than a baseball cap but i dont know what those kind of hats are called...
also does anyone have an idea for a shoe i could go get that looks like those for relatively cheap??
i can get a red t-shirt thats easy, i already have dog tags (hard to see but he is wearing them). The pants look brownish on the red model, i am just going to get a pair of sweat pants and take the legs up to my knees but i might use like a charcoal color instead.
i need an idea for what to use for the bag on his back and where to get a baseball bat that small.. ( possibly some kids game has something that size that i can paint to look metallic??)
there are a few other things ill need like athletic tape to wrap my hands (already have a few rolls), also i need a headset like that... i was goignt o use my black xbox 360 headset but now that i look at the pics it looks like they used a ear "cup" from shooting ear muffs (whatever they are called) so i might try to find some of those and piece my own pair together unless someone has a better suggestion??
ill pick up a pair of white tube socks in the next day or so along with a red t-shirt. and last thing is a black belt with a silver square belt buckel which should be easy to find the only thing wrong with that is find pants with belt loops that will work for this... or maybe just making my own belt loops on whatever pants i decide to use...
eventually i would like to make a scatter gun like you see in the 2nd and 5th pics so i might need help with that too...
sorry if my ideas are a little out of order... i havent had alot of time to think this out yet but i hope this post was clear enough so that anyone who has good ideas can figure out what i need lol. thanks in advance for any help and ill see what stuff i can find at sports authority tomorrow...
all items:
Red T-Shirt
brown/dark grey pants
black belt
hat
bag
small baseball bat
headset
white knee high socks
black shoes with white stripes
tape on hands