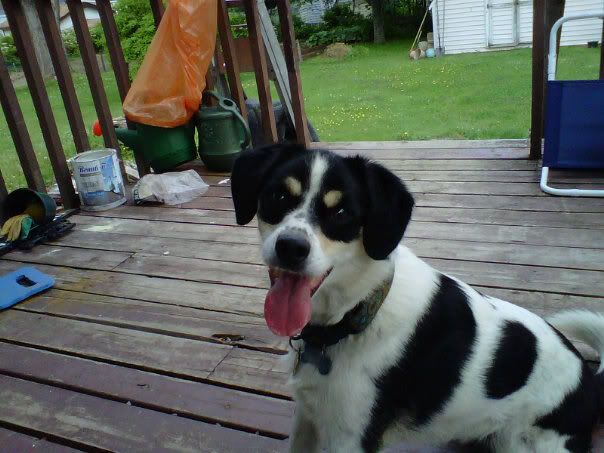 This is my dog Champ. We think he's a Jack Russell and maybe Border Collie mix. He's the sweetest, mellowest, cuddliest dog I have ever had. He's a total sweetheart to the point of being downright pathetic.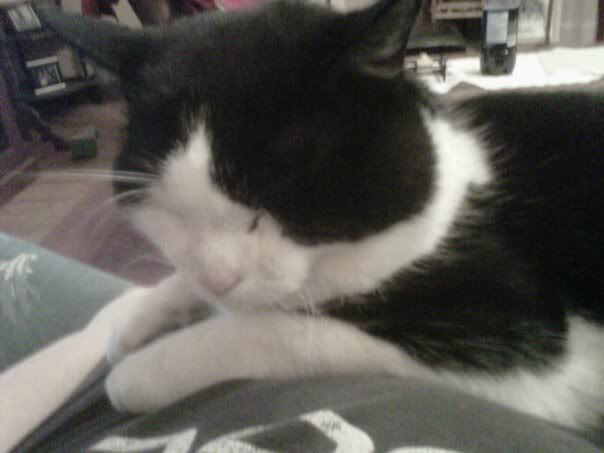 And this is Loki. Don't let the cuddly face fool you. He's covered in battle scars and he's a badass mofo! He will come in your house in the night and mess you up.
He's also very conversational. He'll talk to you for hours. People always laugh at me when they come to visit because I have full conversations with my cat.
"Meow" "What?" "Meow" "Oh, I know, cold out isn't it?" "Meow" "Well hang on until I finish this and we can cuddle." "Insistent meow" "I know! Just let me finish this!" "MEOW!" "ALRIGHT FINE"
I have some goldfish too, but to be honest I only took them because no one else would and I don't find them all that interesting. I'll take good care of them until they die but after that I probably won't have any more fish.
__________________
Call me Ari if you like

---
Future Cosplays:
Hirasawa Yui [Uniform] (K-On!) - 60%
Hirasawa Yui [Don't Say Lazy] (K-On!) - Planning
Miroku (InuYasha) - 95%
Imp Midna (Twilight Princess) - 40%
Cons:
Animaritime 2012 and Hal-con 2012