Yoruichi's white shoes with legarmors?
---
So yeah..I have been thinking alot about this and..
I just wondered if someone here could gimme any tips,how to make her white legarmor she has attacte to her with shoes?
Should I use soccer shin guards? Or any other suggestions maybe?
Pictures;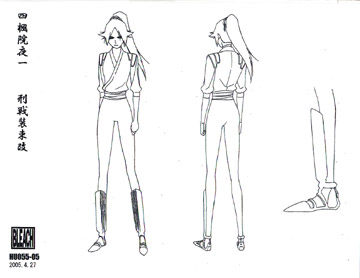 __________________
2013 Con list:
Närcon

Next cosplays will be :
.:Sailor Saturn | 5%
.:Storm - X-men animted series | 80% (nned to redo boothcover and maybe new wig)
.:Akane Tsunemori | Psycho pass 75%
"I will never see the sky the same way I will learn to say goodbye to yesterday" -
---
Last edited by MissAngie : 04-28-2012 at

07:33 PM

.