Just got my first lolita purchase in the mail today. :3 It was the Misty Night Royal Game OP in black and matching bow from Alice and the Pirates, plus some socks from BTSSB.
(I know most of this thread is the official pictures but it seemed easier to use the picture I took of me wearing it all
)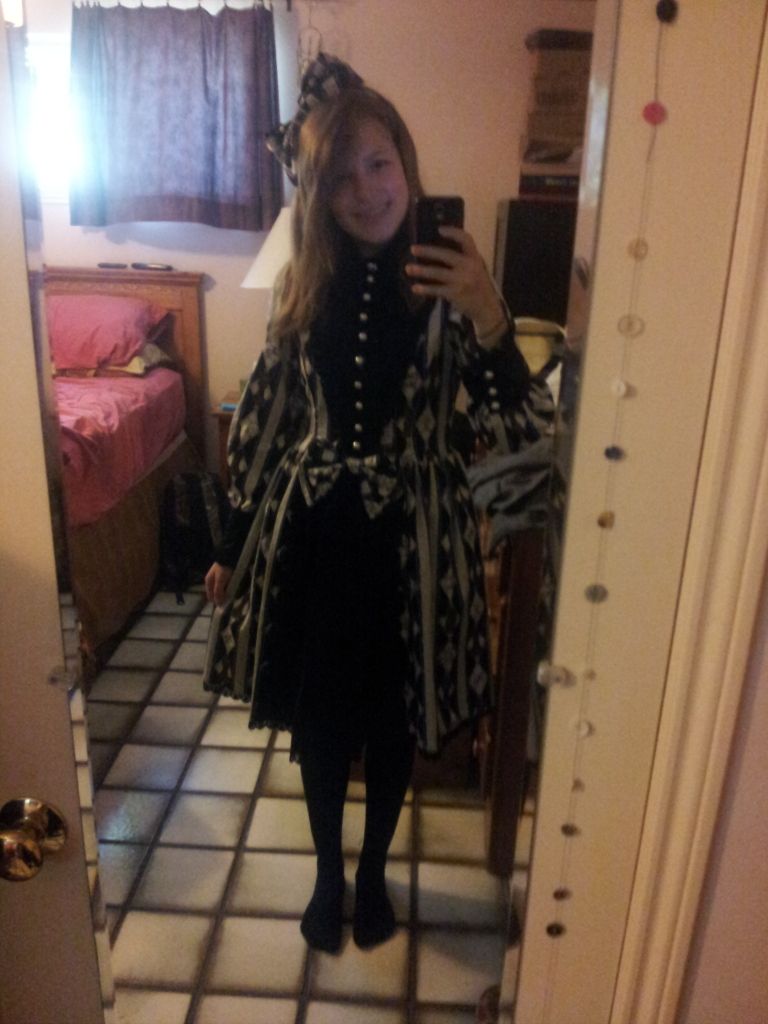 I still need to get some shoes, a petticoat/bloomers, and a wig. Really happy with it though.
P.S. sorry for the giant picture and low quality but a mirror picture was the only way for me to get all of it in there quickly. xD