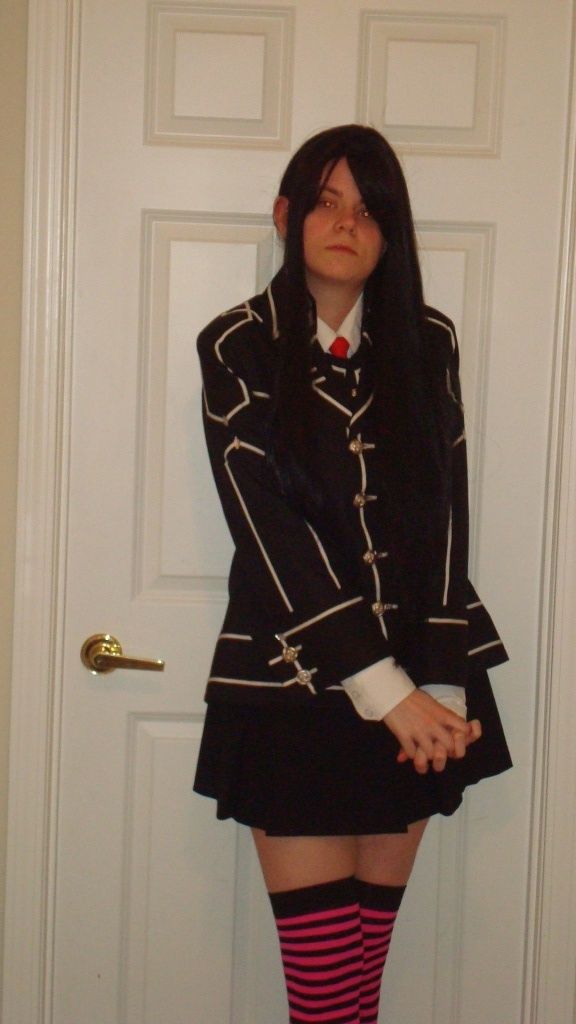 I have here a Vampire Knight Day Class uniform that's functional for either Kiryuu Zero or Yuuki Cross. I have no more use for it, as I'm not doing anything with Vampire Knight anymore. It comes with everything pictured:
Day Class Jacket
Day Class Vest
White Button-up Shirt
Black Pleated Skirt
Red Tie/Red Ribbon
Armband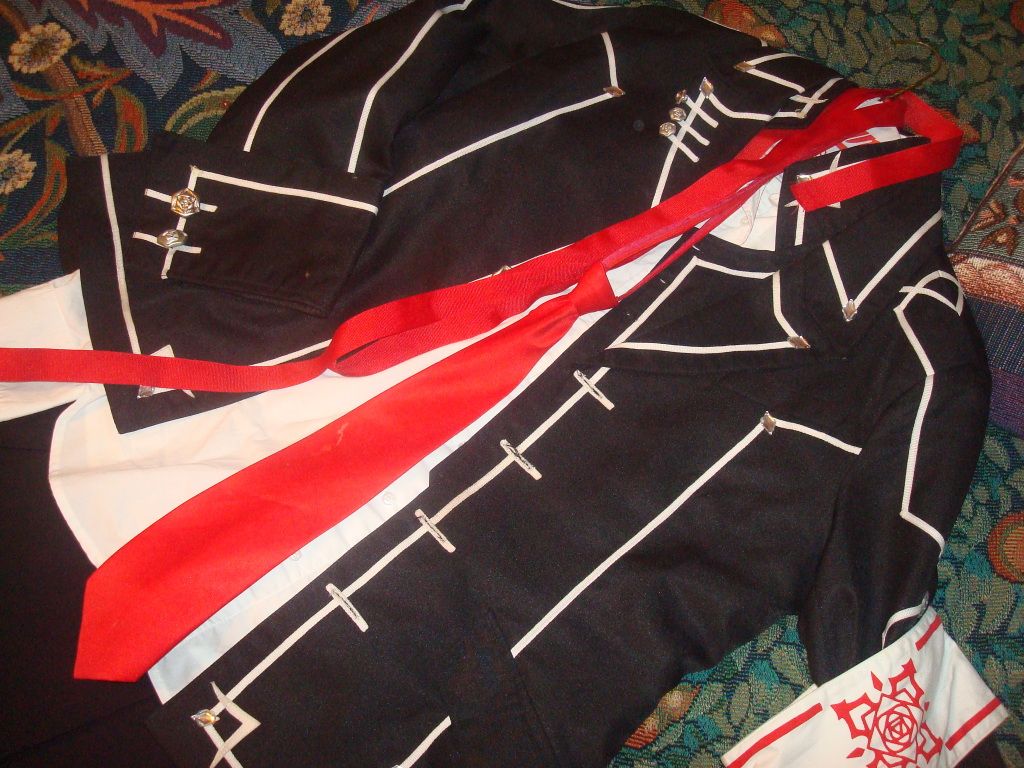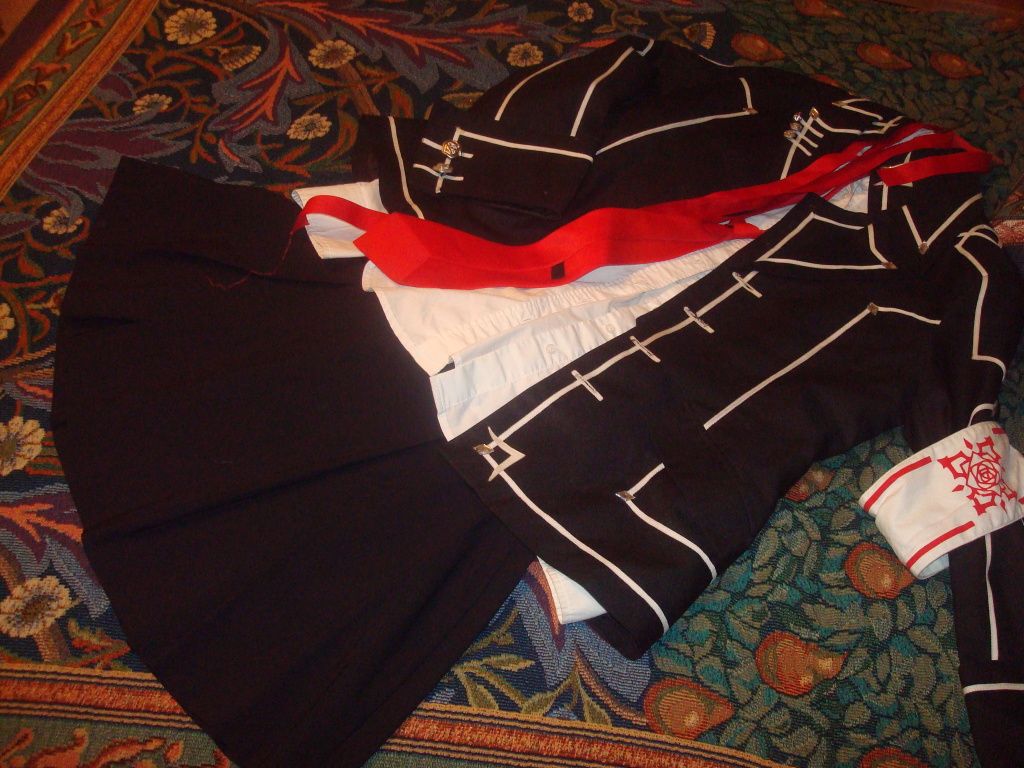 I would LIKE to get about 70.00$ for it, but I will go lower just to get it out of my house.
These are my measurements:
Waist: 30"
Hips: 39"
Chest: 35"
Shoulders: 20"
Neck to Hips: 20"
But the outfit is a bit big for me.
I would PREFER paypal as the payment option, but if you REALLY want it, we can negotiate.
I will ship internationally, but please keep in mind that it is expensive.
Please pm me for inquiries.
Thank you.