I love experimenting with food and today I felt like having pasta for dinner. I just didn't feel like having any ordinary spaghetti and meatballs dish. This is what I came up with: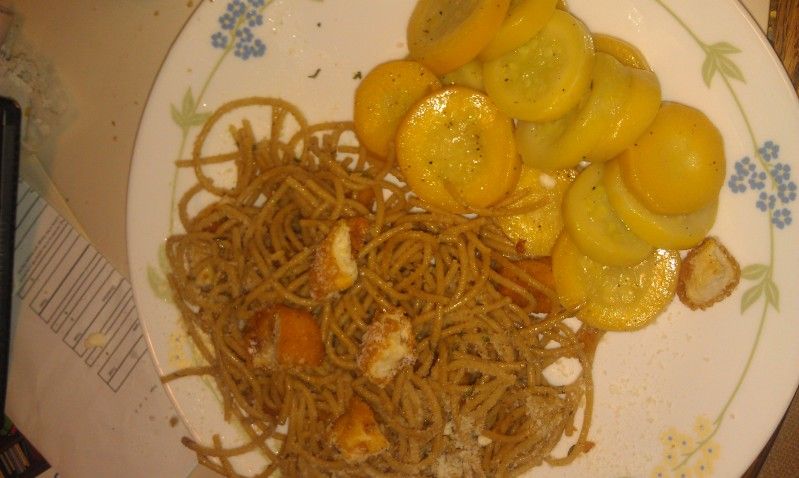 It's whole wheat pasta coated in a dressing made from lemon juice, soy sauce, olive oil, a little of the cooking water from the pasta, ground thyme, salt, pepper, and garlic powder. After cooking the spaghetti, I melted some butter all over it then poured the dressing and tossed until all noodles were coated. A little sprinkling of parsley and some pieces of breaded chicken (cut up chicken nuggets from the freezer that are cooked off if they're available) and a vegetable on the side of your choice and that is what was for dinner tonight.
__________________
"The time has come," the Walrus said, "to talk of many things. Of ships, and shoes, and ceiling wax. Of cabbages and kings. And why the sea is boiling hot and whether pigs have wings."
Me on
Twitter
Me on
deviantART
Me on
Facebook