So I'm doing a custom version of the Riddler for DragonCon, and have a couple of props to go with it. The general idea is tuxedo pants, shoes, green vest, plum satin tie, lavender shirt, black fedora with matching green ribbon, and the two props I mentioned.
The glasses I originally was going for the flat round frames, but really didn't like the colors for the lenses that I could find. Then I moved on to the idea of getting some sun glasses frames that sort of match the look of the face mask. I'm going to give these a shot.
With purple polarized/mirrored lenses that I already bought. This will make the lenses match the tie and get purple in two places.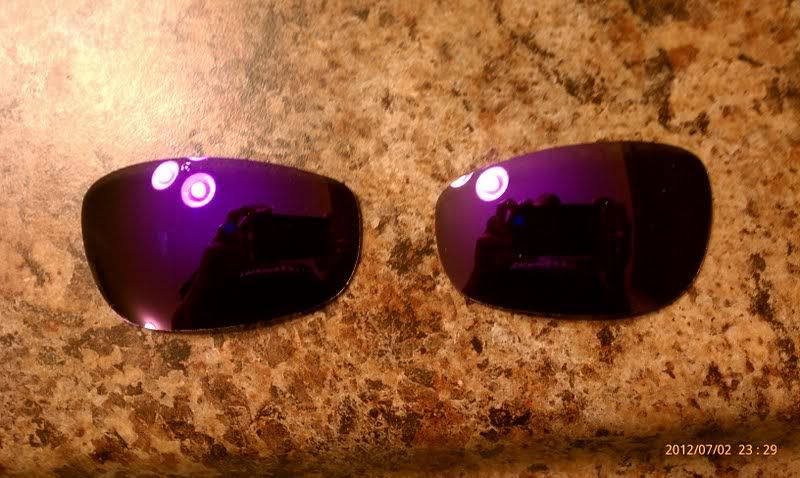 I'm still working on getting my hands on a set of the glasses with the black frames, but I think I've got my source.
Now on to the more interesting prop, the cane. I wanted to do a twist on the riddler cane that was unique. You can't take real swords into conventions and places with kids, plus sword canes always have relatively short blades, so I'm making it from scratch.
First a 1" hardwood dowel. I cut both the straight handle and cane body to size. I also routered them to let these 1" copper pieces slip on the ends. They will get painted a metallic silver, but the copper pieces were a perfect fit so I chose to go the paint route (much cheaper than finding actual polished metal that looked right). I also notched out finger grooves in the handle.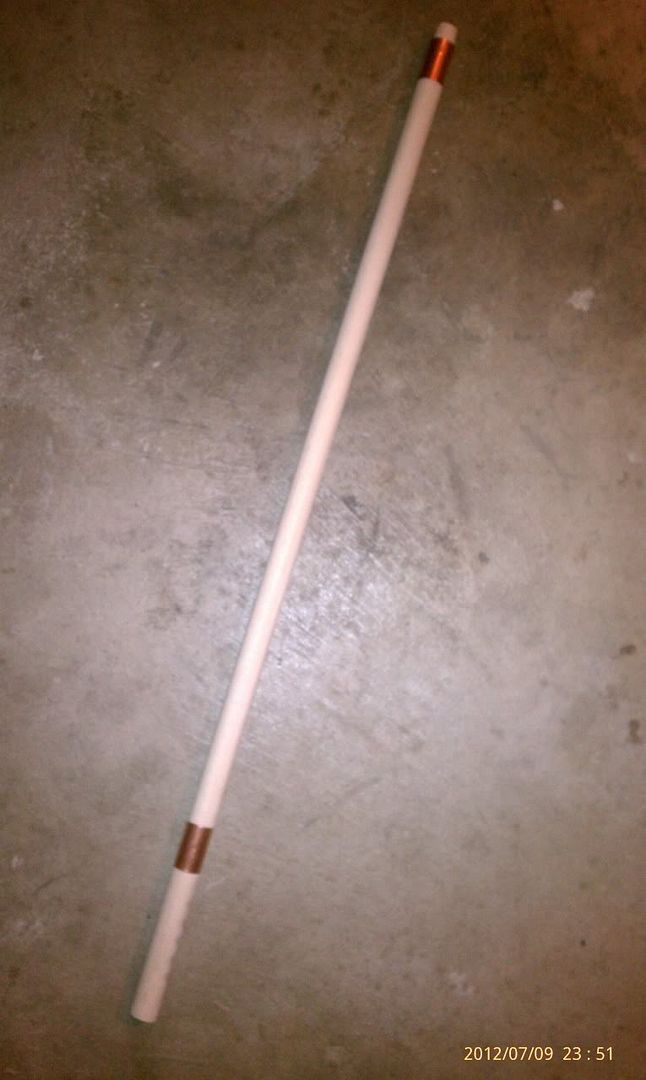 Then I routered a 1/4" slit down the length of the cane body (and later in to the handle) as far as I needed to have a 25" blade. After I make the blade itself I'll use filler and a couple tricks to smooth that over so you won't ever know it was there.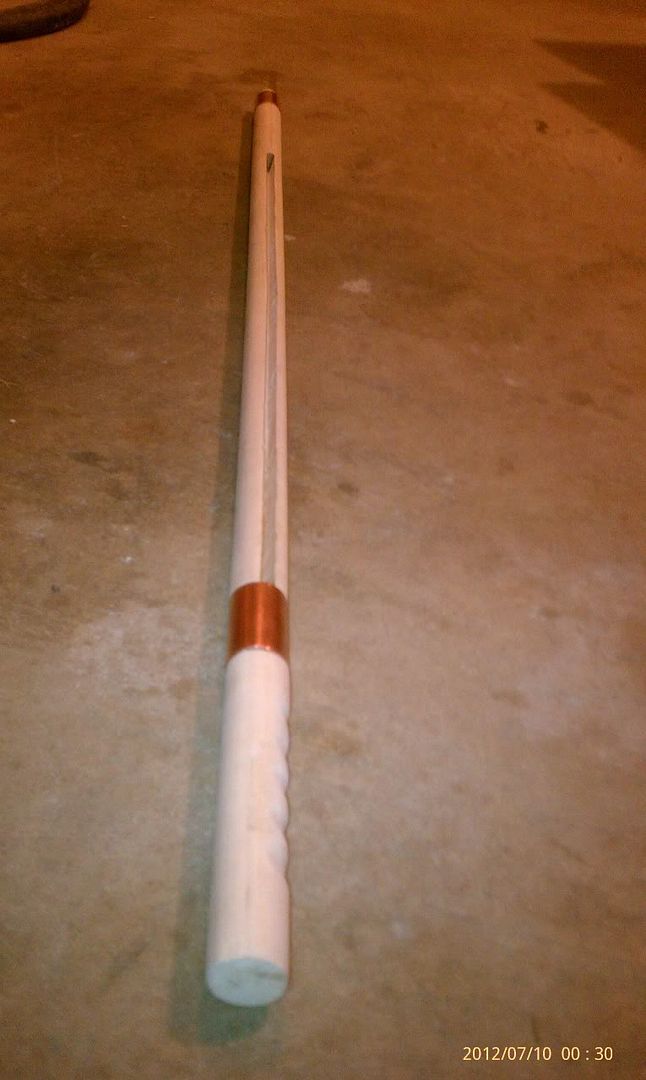 Now at this point, you haven't seen the iconic question mark handle. Have no fear, I'm doing that too. I took a 1 x 8 of oak and cut two pieces out the same shape and bonded them together with wood glue. The pieces are cross grained as well, so it's incredibly strong. The straight handle will go through the question mark shape and be painted flat black so it's not very visible, while the rest of the handle is a riddler color, probably metallic green. I have a ton of sanding and shaping to go on the question mark handle section first, but eventually I'll drill holes to slip the straight handle right into it.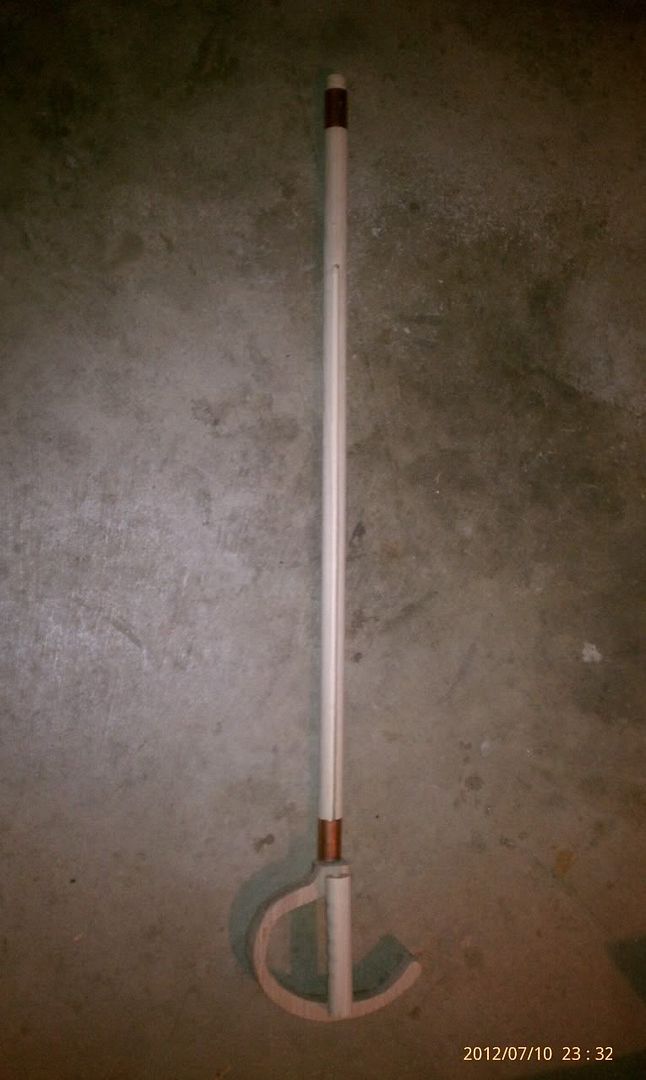 For the blade I'm going to be cutting a plastic shape of it with a cnc router at my work to make a fiberglass mold for it. Other than shaping the handle that is my next step.