So I'm back, with yet ANOTHER Seung Mina, this time the version from SC IV! I've had this laying around for a little while, but finally got some decent pictures with it.
I know it's shiny. I KNOW. It was a choice I made based on the game-- it's shiny in the game too. So yea.
It was made from a Polyester Sateen. At least, I think that's what it's called. The trim is all hand cut brocade that was rolled and ironed, and then sewn on. The collar stands straight due to the craft foam that is sewn inside. The shirt and skirt are fully lined in gold brocade, which you can see where the skirt is folded over at the top.
The flowers on the skirt are all hand-painted, and it took two weeks to complete.
The wig is a plain brown wig, a clip in ponytail, and more trim that I made and some plastic flowers.
The knee-plated is merely craft foam. The boats are some rainboots that I bought and hacked up before covering in my left over material.
Also, I know I forgot to take of my necklace and wedding ring in these photos-- WHOOPS. Ignore those please. Also, PLEASE IGNORE MY POLEARM. This is not my nice one-- I couldn't get it to this convention sadly, so I had to use my old crappy one. It's not too bad, but it's not my favorite.
ANYHOW. REFERENCE PHOTOS: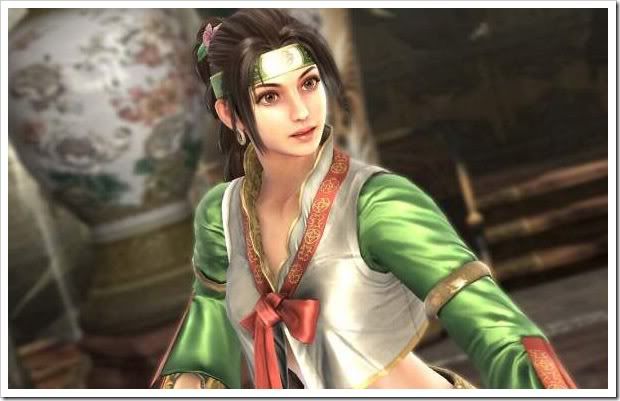 And then Moi~