Been having this worked on for the past 2 weeks now and it's nearing completion. I'm not doing the work since I have no skill sewing at all, I'm having it custom made by a friend who makes costumes. She seemed highly interested when I showed her Connors Assassin outfit since she loves the renaisance times and stuff. Just showing off her work in progress...
This is just a shot of the back before she attached the arm sleeves.
This here is her husband modeling it for her after she had the sleeves attached. She still has trimmings and other details to add to the coat.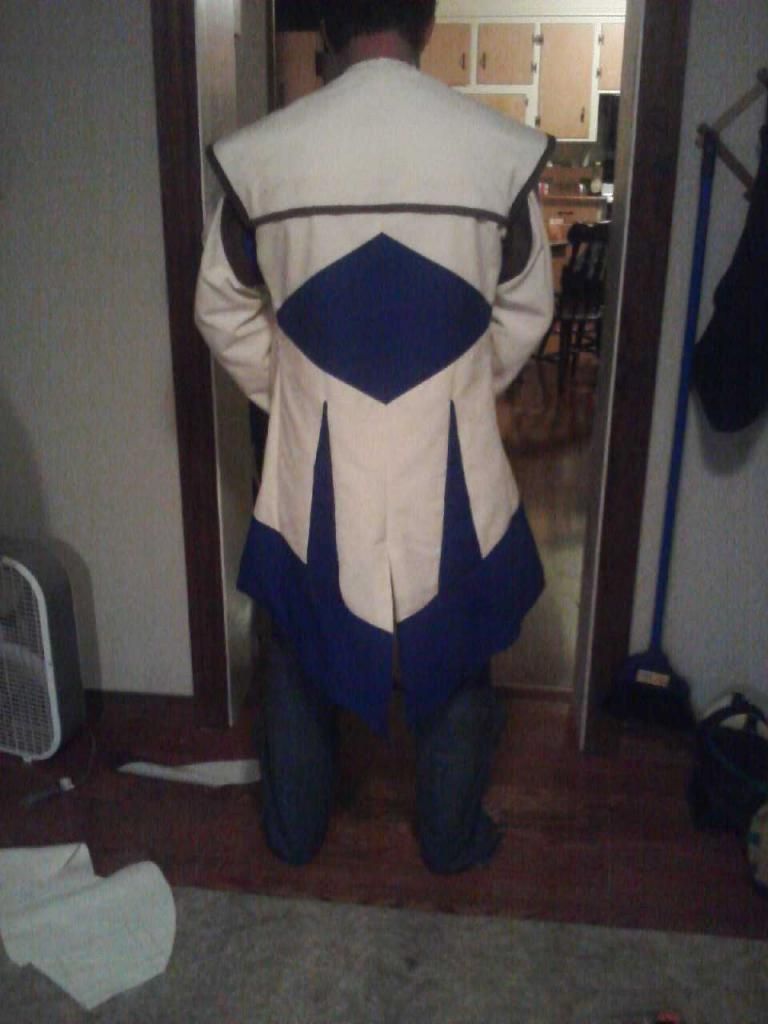 And this is a shot of the front, still unfinished.
She will hopefully have it done by this Saturday as there are a few early Costume Parties I'd like to show up to. Oh, she's also making the pants and vest he wears. I'll be doing the props myself. Already got the Hidden Blade made.