Actually if you break it down it's a lot easier than one would actually think.
First off just break it down to the silhouette.
Cut THAT out of wood.
Add expanding foam and carve it to get the correct depth on everything.
Cover all the flat pieces in plastic (PVC/sintra, styrene etc)
Cover the curved stuff (the little jet looking things) in apoxie sculpt or plastic.
My biggest tip would be for where the handle meets the blade head, and the little jet things is to use a half circle guide to help carve the foam correctly. You can see it here on this picture how I use half circles to guide my clay sculpt for nice round domes.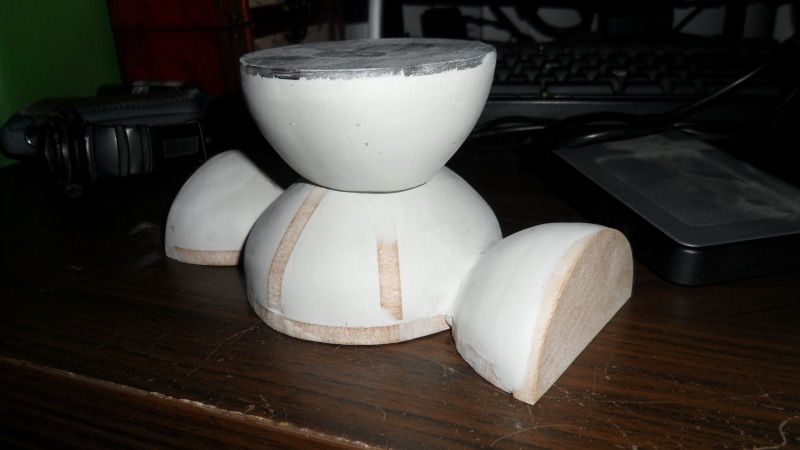 In any case don't let anyone tell you that this is an impossible build. It will be time consuming, but it is totally in the realm of reason to make. I left a link to my Raven sword build and hopefully you will see how I broke down the sword. If you have any questions don't hesitate to ask!
Good luck to you and happy cos!
http://junkerscosplay.blogspot.com/2...rd-online.html