~I take paypal for payment.
~I ship via priority. Shipping is $20 in the US. Please inquire for international, although this will be expensive. The wig will be send on a wighead.
I bought this wig and partially styled it for a Sailor Cosmos costume that I've decided against doing. It is made from a stubbed Chibi from Arda wigs and 2 48 inch falls. The buns are pinned with bobby pins, so if you wanted to change the style of the buns (for example, to use the styrofoam method), it could easily be changed by undoing the pins. I will include the hair that was cut off of the pigtails to stub it so that it can be used for this or whatever else you might want to use it for.
This wig has never been worn, and is brand new. I am selling it for $75 plus shipping, which is what I paid for the materials. I am also open to offers.
Picture: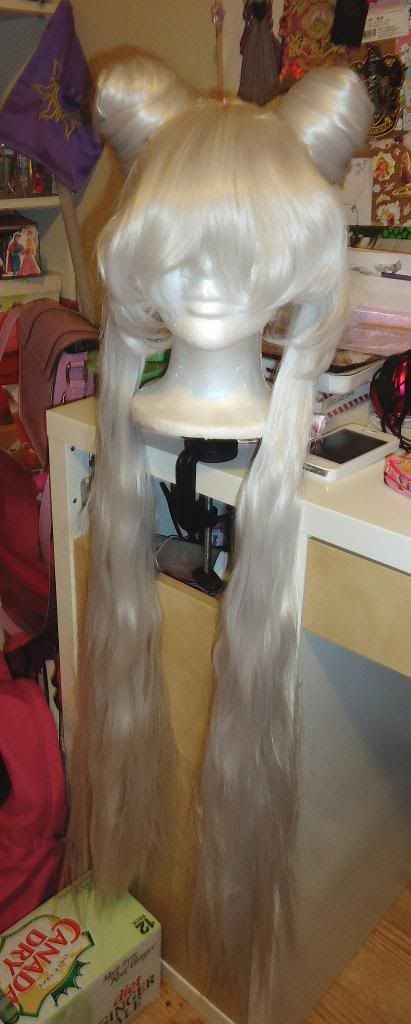 If interested, please either PM me or email me at
kirakirawigsales@gmail.com
for quicker communication.
Thanks for looking!