Thanks!
You can get a pretty good vest
here
and then heavily modify it (re dye the front, replace the fabric on the back, and replace the buttons). That's the vest I am using in the photos above. Or you could just go for it and buy
a Yordreem vest
, his vests are considered among the best.
As for boots, I bought boots and just added the cuffs to them. I think I completed these boots for $60 which is pretty cheap. I do hope to upgrade to CAboots though. I don't have proper drop front breeches but with the sash and belts no one really notices that they aren't drop front. That's just one of those unseen details that I will eventually sort out but it isn't urgent now.
Anyways below are pictures of my recent On Stranger Tides updates.
I have the wrong Piece of Eight and my wig isn't 100% completed yet (yea I ran around for one weekend with an incomplete wig lololololol), but it will be complete by Otakon so I'll probably post more pics up from that.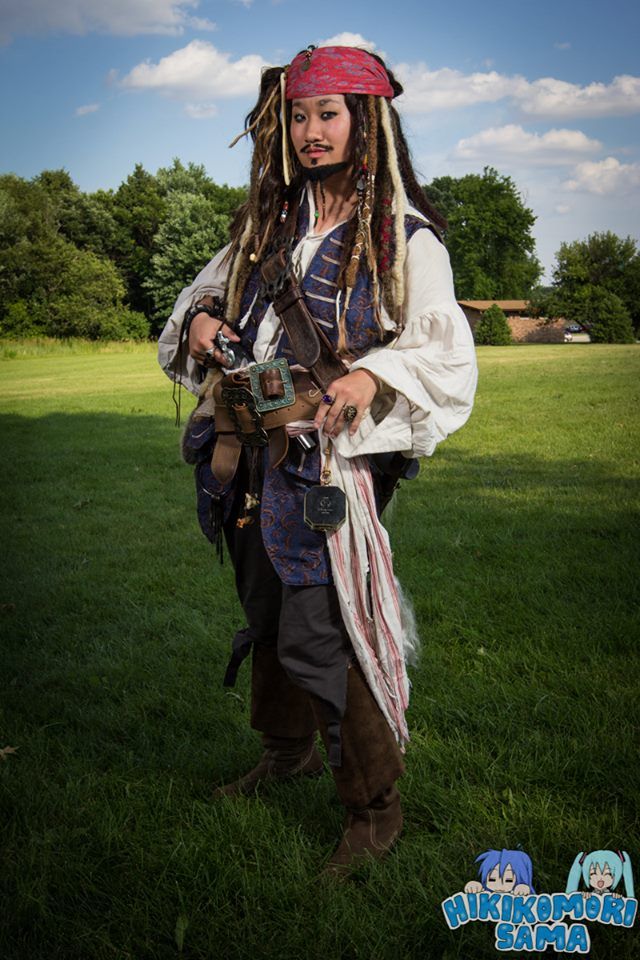 Photo by
Hikikomorisama
Photos below by
CosplayerWithCamera