Well, I've finally finished it! It took long enough to get the makeup and everything correct but it's finally done! I guess i should explain a bit first. This Character actually has been drawn and animated in different ways and by different artist. Therefore, there actually isn't a true "exact" look to him. The most different thing about each picture that has been released is that sometimes he wears black pants, while other times they're striped. (I stuck with pants that were black with a different shade of black stripe on them... they are vintage, so in the pictures the stripes are somewhat faded and hard to see). Also, some times the vest has a unique pattern on the collar while at other times it doesn't; sometimes its just a green double breasted vest. Also, originally i thought his shoulder holster had 3 ammo cartridges on it... luckily before i bought one, i found out i hadn't looked at the picture well enough and it was only two.
anyway here are all the reference shots i used.
http://images4.wikia.nocookie.net/__...r_featured.jpg
http://media.officialplaystationmaga...0017078450.jpg
http://www.unfinishedman.com/wp-cont...and-booker.jpg
and here i am in the costume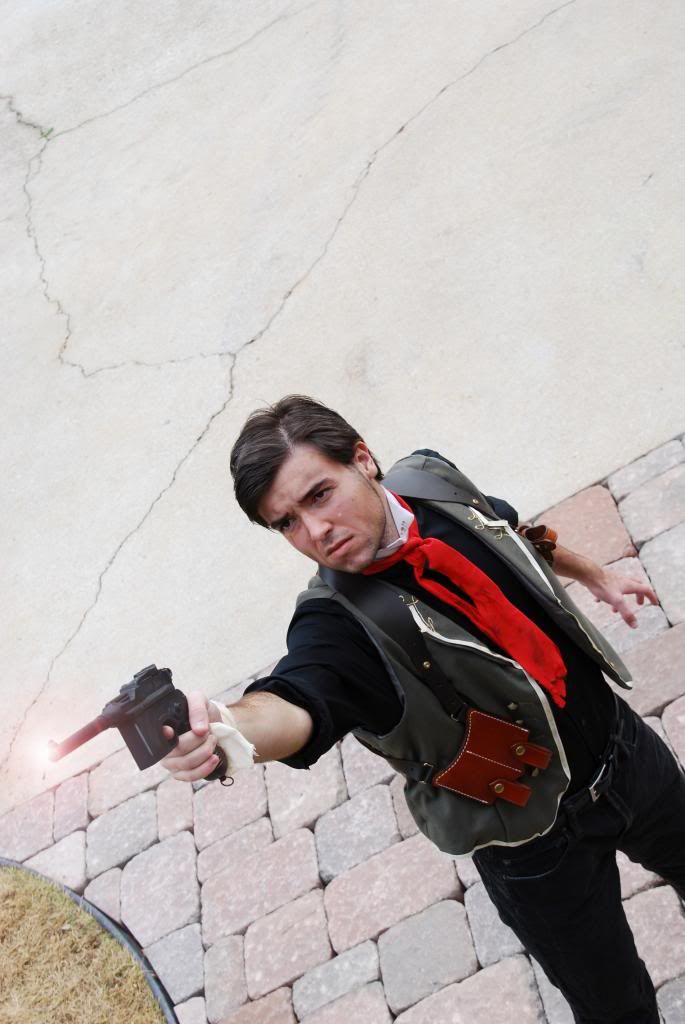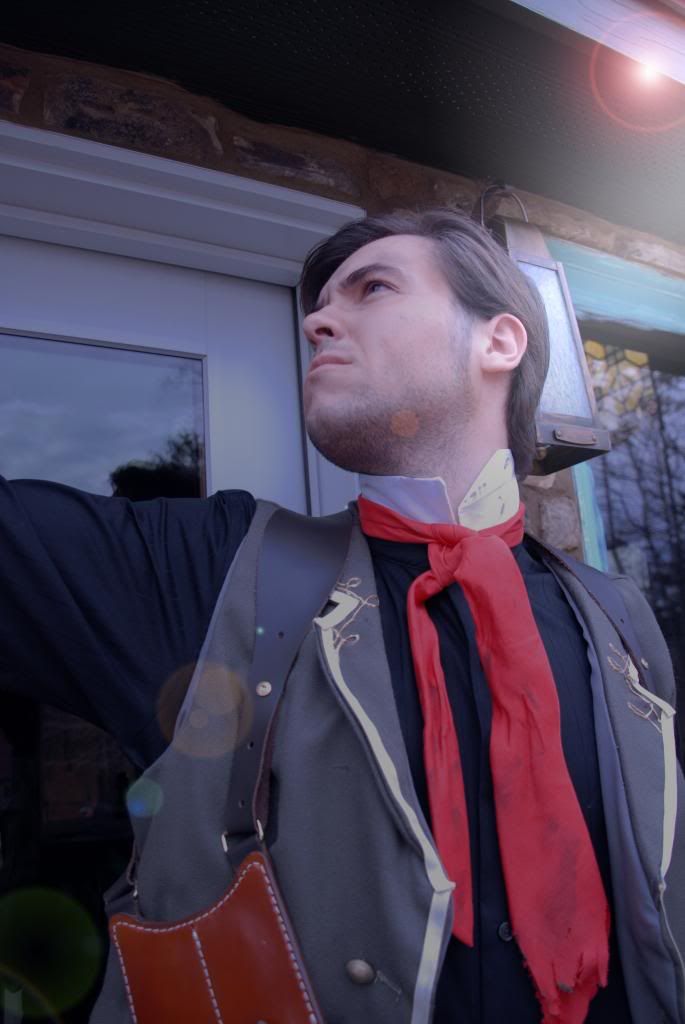 and i know black and white isn't really something everyone loves, but here is one anyway...