Fine Print
I live in the US and prefer to ship using USPS. I will ship First Class or Priority, whichever you prefer, and you pay shipping costs. I accept paypal and concealed cash, at your own risk. I have perfect feedback on Den of Angels, a BJD site. Any questions, please ask beforehand! I am selling wigs
right here
and some
here
.
Prices are negotiable, don't be afraid to ask. I am not looking for trades at this time.
First up is some specially commissioned armor for Cain Nightlord from Trinity Blood.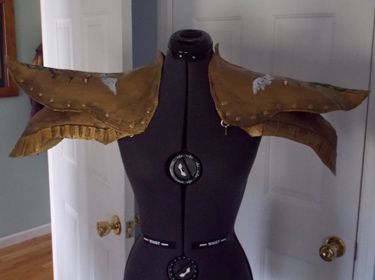 It is gorgeous, gorgeous work that I never actually got to use. Both pieces are
finished
and sealed, so paint doesn't get anywhere. The tops are
hand-painted
and very lovely. It attaches to the shoulders via a strap and some
clips
, with velcro able to be added on for some stability. They are made out of wonderflex.
I have no idea what to ask for these. $40 is my instinct, but do make me an offer.
Next is a Kadaj/Yazoo coat that is back on the market after the buyer backed out.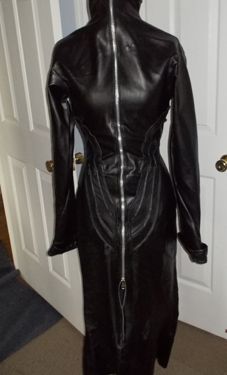 It is faux leather, not lined since you'd melt. The inside is soft against your skin, however. It is custom made, not the kind you would buy from ebay. The zipper is a double zipper and can zip up or down for accuracy, as well as to alter the fit of the coat slightly. The dummy it is on has measurements of 36/26/37 at the time this photo was taken, and is set to be 5'11". The pleather has some stretch to it, but only a couple of inches of give in the hips and bust. More in the waist.
The back
is just as lovely and
the detail work
is quite amazing. -$45 but once again, make me an offer.
If you are buying more than one thing especially, I'm usually happy to cut a deal with you. I want these things gone.