The jacket is 100% complete! *Kermit arms!*
That sucker is entirely hand stitched (save for the white jacket itself. All it was was a white windbreaker. Everything else I added by hand.) The patch is made from scratch, dyed, hand embroidered in 3 pieces, stitched together, and then sewn by hand to the jacket. This is as accurate as I am capable of making this jacket at this time.
It's finished! *hands her bleeding eyes over to someone else to wash.*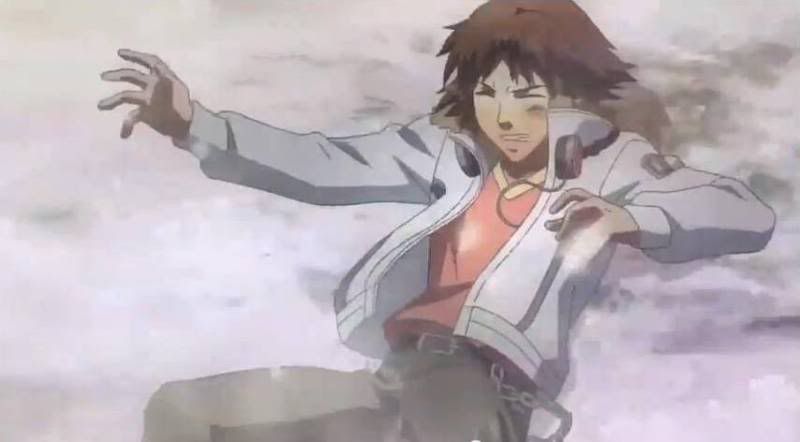 ((used that image because it's one of the few I have that show the patch, too.))
Next up: The long sleeved orange shirt w/ yellow V-neck.
That's a weekend project. ...I think I should invest in a sewing machine.
__________________
"Here's another curse: May all your bacon burn."
Future Cons: Anime Expo 2014 (L.A)
FINISHED PROJECTS:
100%: Yosuke Hanamura (Many outfits) (Persona 4)
Current Projects:
Junpei Iori (Persona 3 --with my friends.)
Kaoru Kamiya - Kendo uniform (Rurouni Kenshin -anime)
BTVA voice acting profile