Brand: DollyEye Green Lens EOS V209LB (got it from
http://www.lensvillage.com/
but should be available elsewhere)
Price: $19.50 (w/o shipping)
Color: Green
Natural Eye Color: Dark Brown/Almost black
Review: This worked really well despite me having really dark colored eyes. I did some research and found really nice images from people who purchased them, which convinced me to get a pair. They're pretty affordable too. For some reason, the pair I got was quite uncomfortable. It felt like the contacts were too thick and rubbed against my eyelids. Though I'm not sure if it's because of allergies (allergy season!), something to do with the distributor, I got a bad pair, or I just have sensitive eyes.
You can also check out atlantisan's review here (she also has pictures):
http://atlantisan.blogspot.com/2010/...w-v-209lb.html
She got her lenses from a different site, and she had a better experience wearing them.
Outdoor/Shade, no flash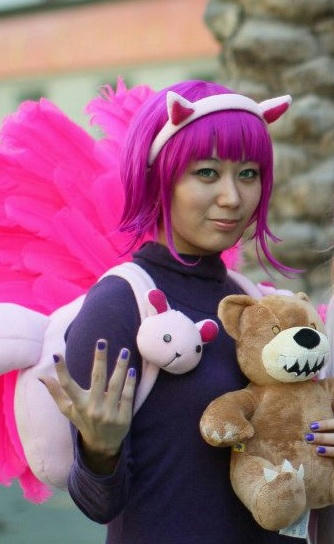 Indoor/Dim (Regular exhibit hall low-light) with flash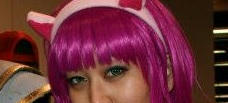 //#13026