So, I've been posting on this forum for a while and some of you may know that for the longest time I couldn't make anything for myself and I was completely dependent on commissions. I am happy to say now that I actually figured out how to sew (sorta). I just started sewing within the past year and really only started being super serious about it this past semester (basically within the few weeks before Anime Milwaukee lol).
So I have tons to learn still, but I am pretty happy with how my Jack Sparrow stuff ended up turning out given my lack of experience. You can see photos below. I made a shirt, vest, and coat. The coat was the most time consuming, but in general a lot of Jack Sparrow's stuff required a lot of hand finishing. I ended up attempting to do mini cartridge pleats on the shirt since that's what they look like on the screen used shirt, making button holes on the vest by hand, making eyelets on the back ties, hand stitching around collar and cuffs of shirt, prick-stitching around all edges on the coat, added embroidery to all the button hole trim (all 40-some button holes, I always count a different amount each time :P ) and making swing tacks on the pleats of my coat (yet another detail included on the screen used costume). Additionally I did tiny zig zag stitching to finish some edges on the shirt so that they wouldn't just be raw edges, and did functional pockets on the vest because I definitely need a place to store my wallet and such.
So yea. Just let me know what you guys think and I guess just be gentle cuz I just started doing this.
Coat. Front and back. It looks like there are buttons missing down the front because there are... that problem was later fixed since taking this pic lol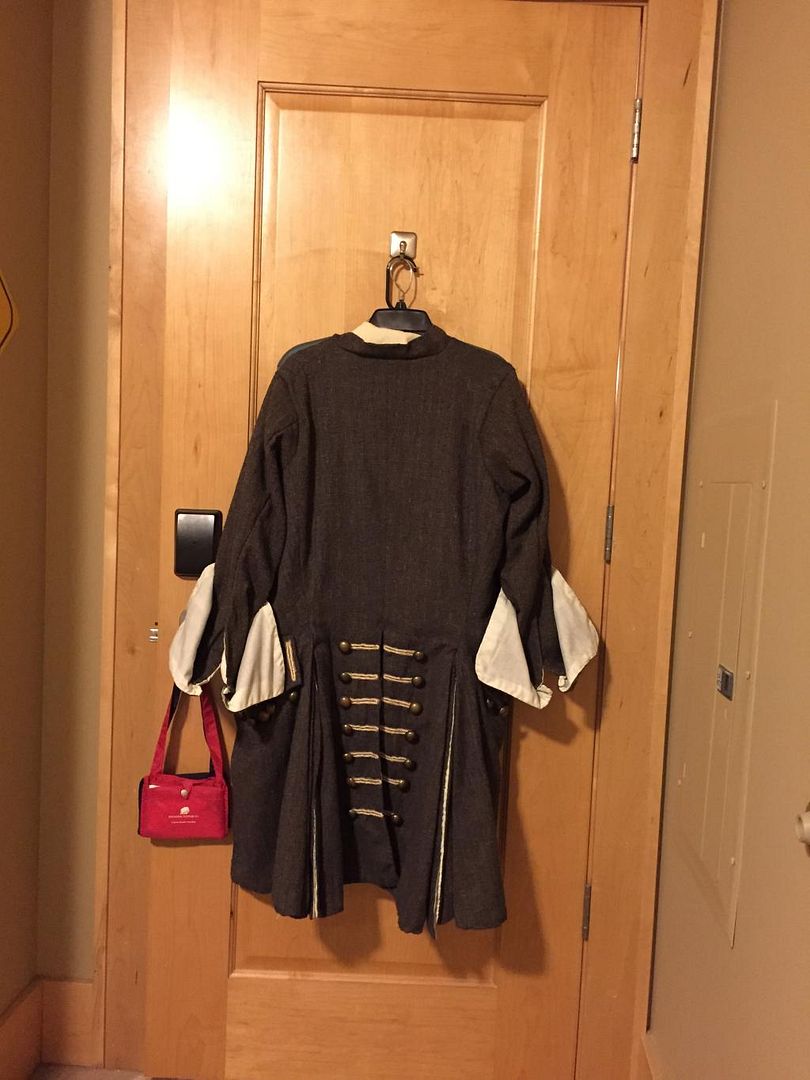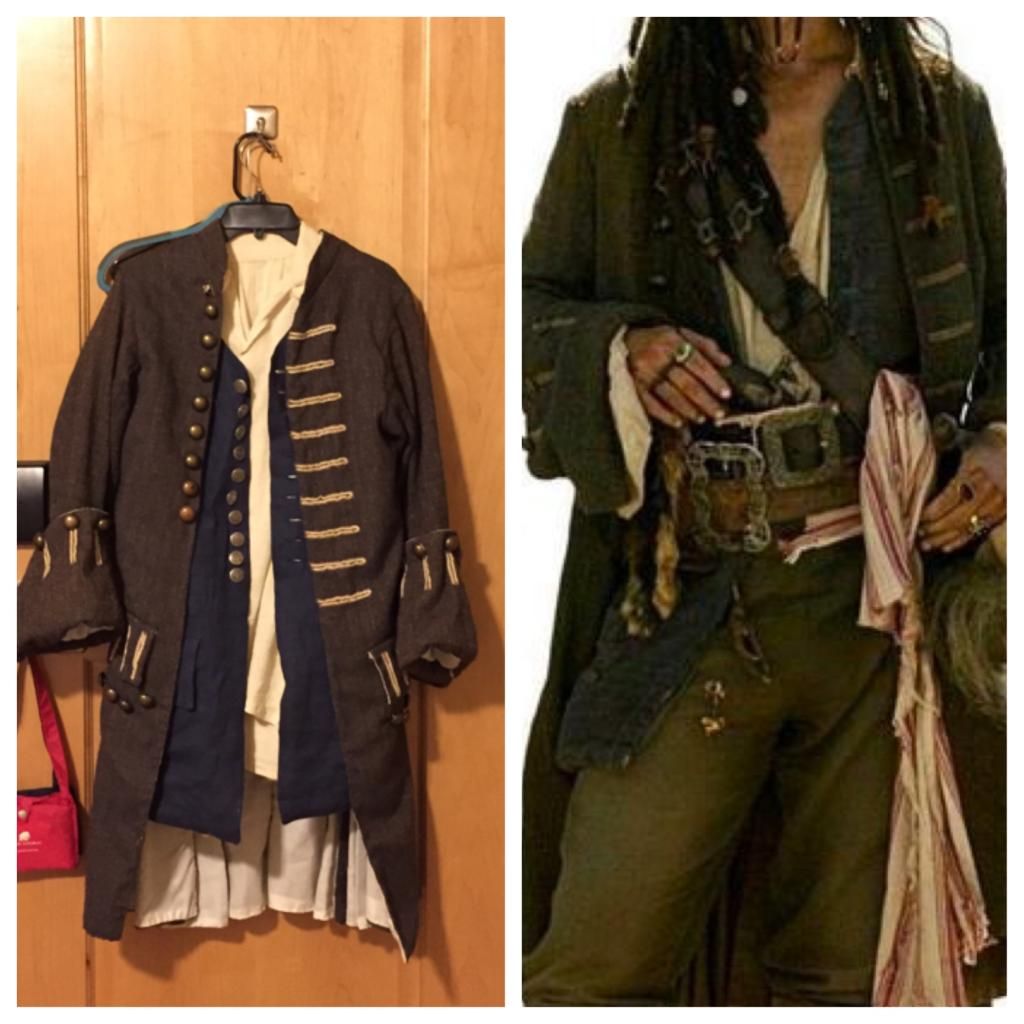 Freakin' pleating on this coat. Ugh. There wasn't enough material for the screen accurate 5 pleats, so I only have 4 on each side on my coat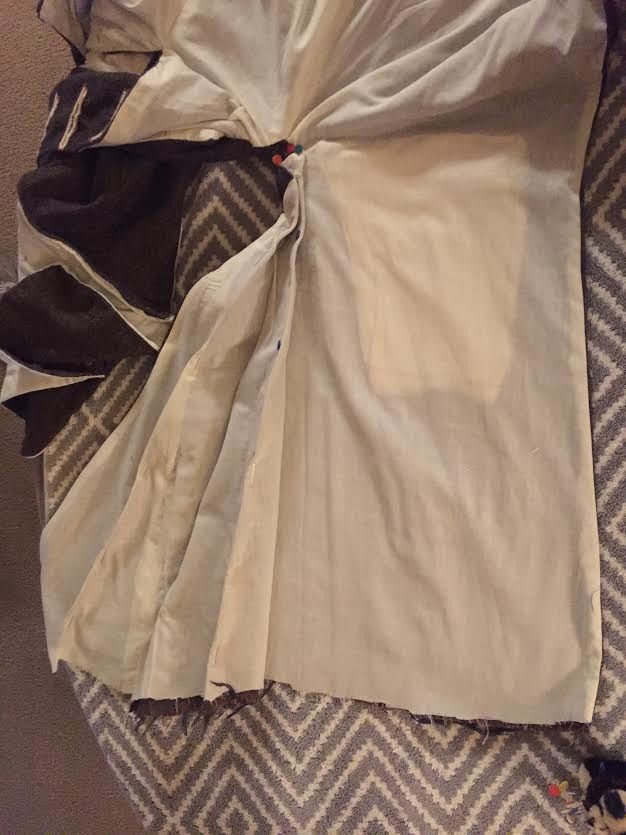 Vest (left obviously mine, right is the SU vest)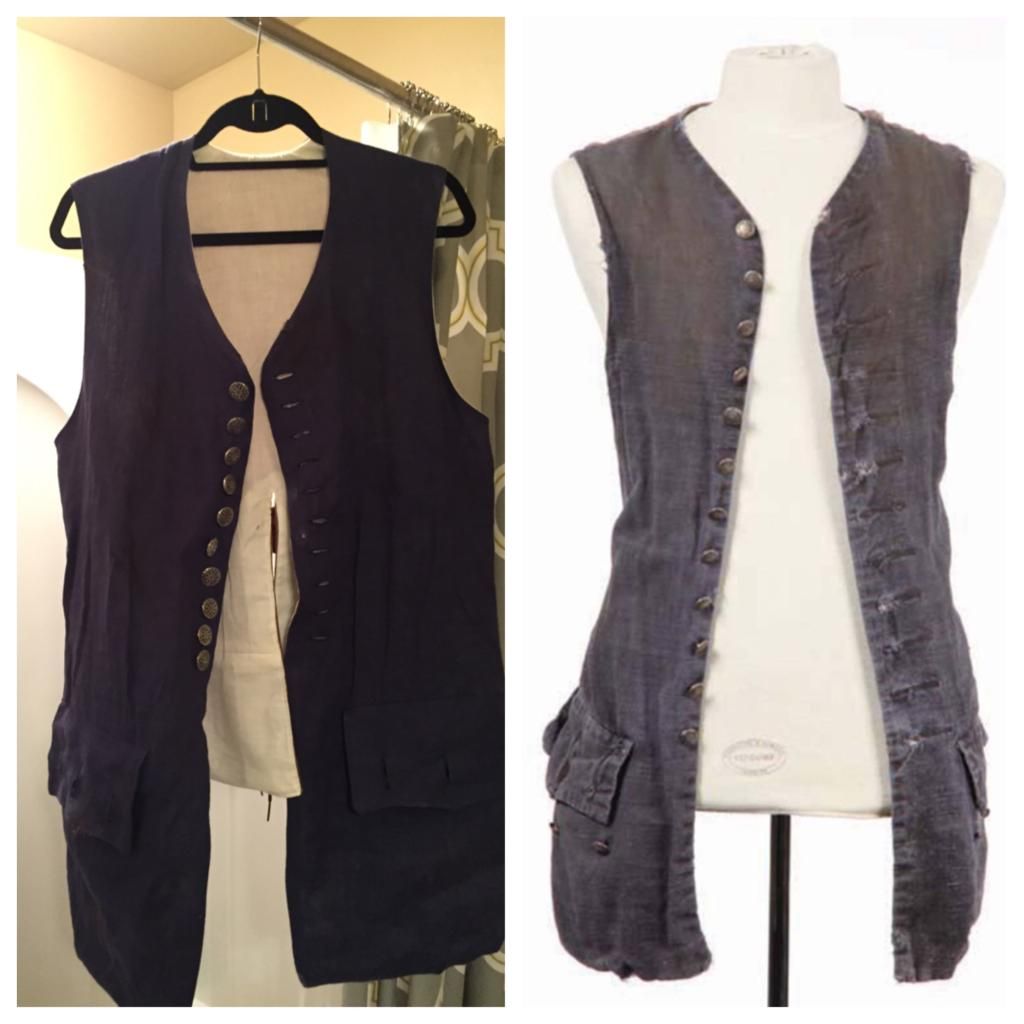 Detailed progress photos can be found
Here on my Photobucket page