First of all, if this is NOT allowed please by all means delete this post.
I have been entered into an online cosplay contest, and I would MUCH appreciate any and all votes for my cosplay of La Muerte. This cosplay means SO much to me and has been the one cosplay I think I've put the most into! It was a lot of blood sweat and tears but was a labor of love!
Please follow the link on the photo or feel free to click here:
www.tinyurl.com/DSPvote2017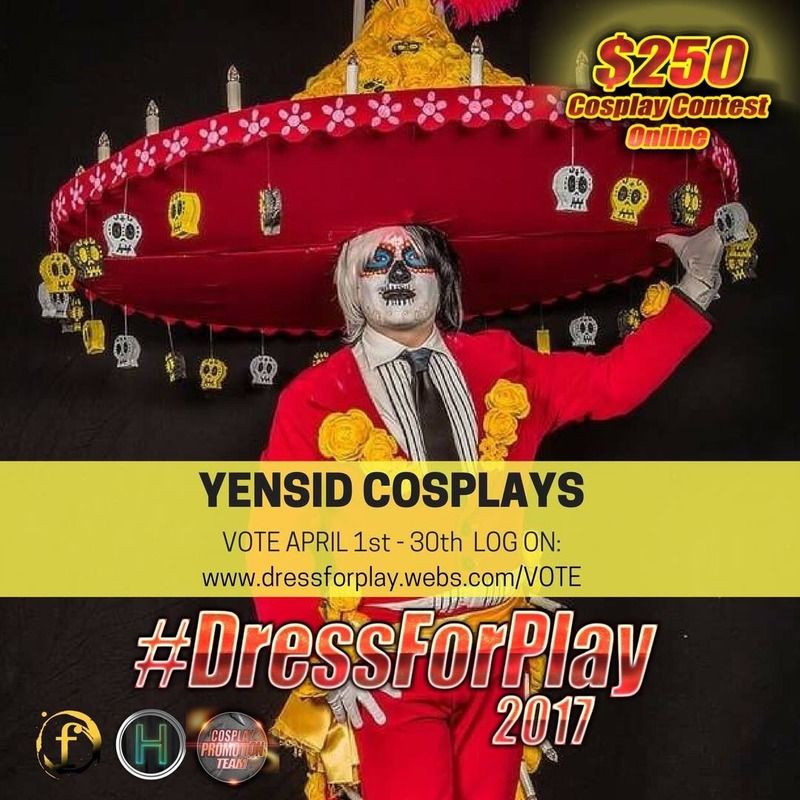 It is super easy, just click the box next to my photo and voilą vote casted!
TIA for your votes and support! Means the world to me!