Trying to make my Deku costume unique.
---
So I've got pretty much majority of my Deku cosplay from Hero Academia complete (his season 2 outfit) but what I'm trying to do, is figure out how to put LED's underneath the right hands glove, connected to a button, so when I make a fist and push the button, the red lights appear under the glove. Anyone who's seen the anime knows what I mean, and if you haven't, here's a gif.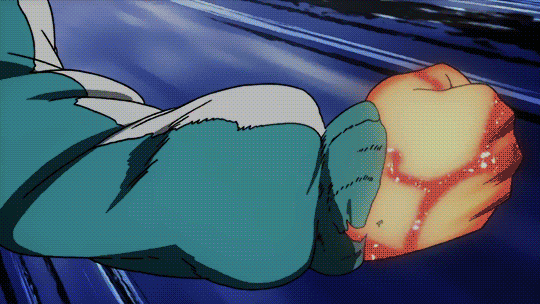 Does anyone have any ideas on how to make the lights fit under the glove?
__________________
"Compromise. That's what everyone has insisted on. And so I have learnt it. But differently than most, I think. I realize now that it will take time, that the road ahead is long and shrouded in darkness. It is a road which will not always take me where I wish to go - and I doubt I will live to see it end. But I will travel down it nonetheless."
"For at my side walks hope. In the face of all that insists I turn back, I carry on: this, this is my compromise."