Sorry. I said I'd post pictures two days ago. >.< I took them, but I forgot to post them. Here they are, though. (Please excuse the fact that I'm particularly broken out and not wearing makeup. >//<
EDIT- Whoa! They're a bit large. >.>;;;
My eyelid when completely relaxed. (I've had quite a few people who put makeup on me tell me to relax my eyelids. I promise this is as relaxed as they get.)
Pulled from the side.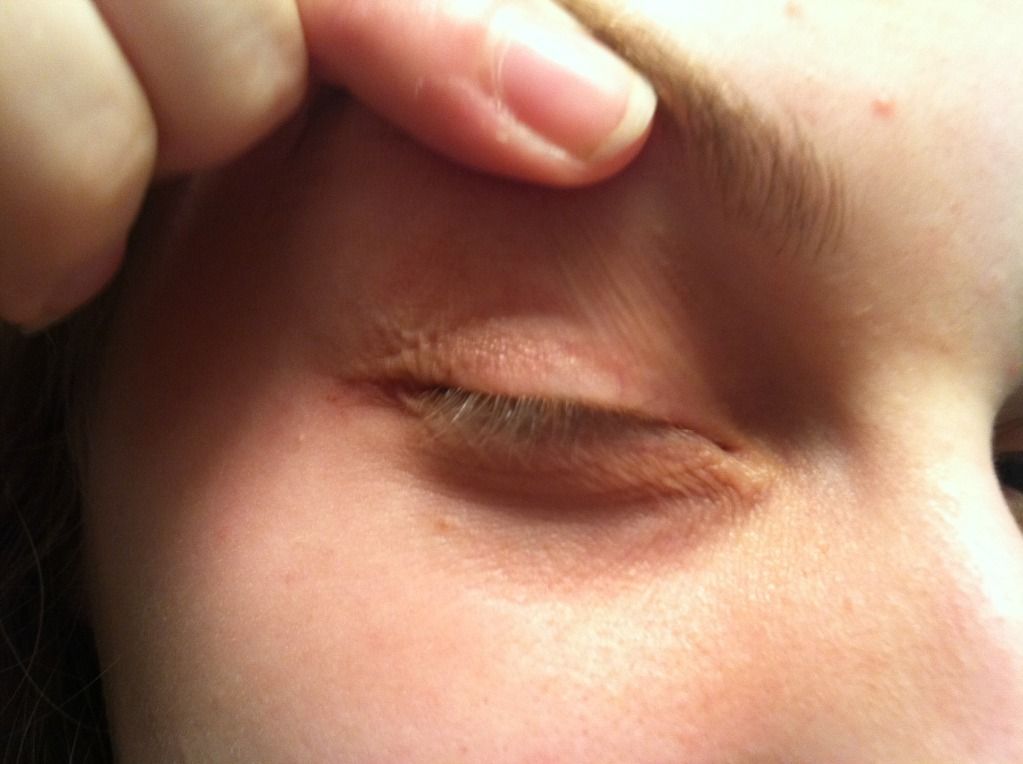 Pulled from the top, which not only doesn't leave my eyes flat, but also makes it really difficult to keep my eye closed while applying makeup.
I really think I need some kind of product. Cosplays look best when the shape of the eye is emulated with eyeliner and my face just doesn't want me to be pretty.