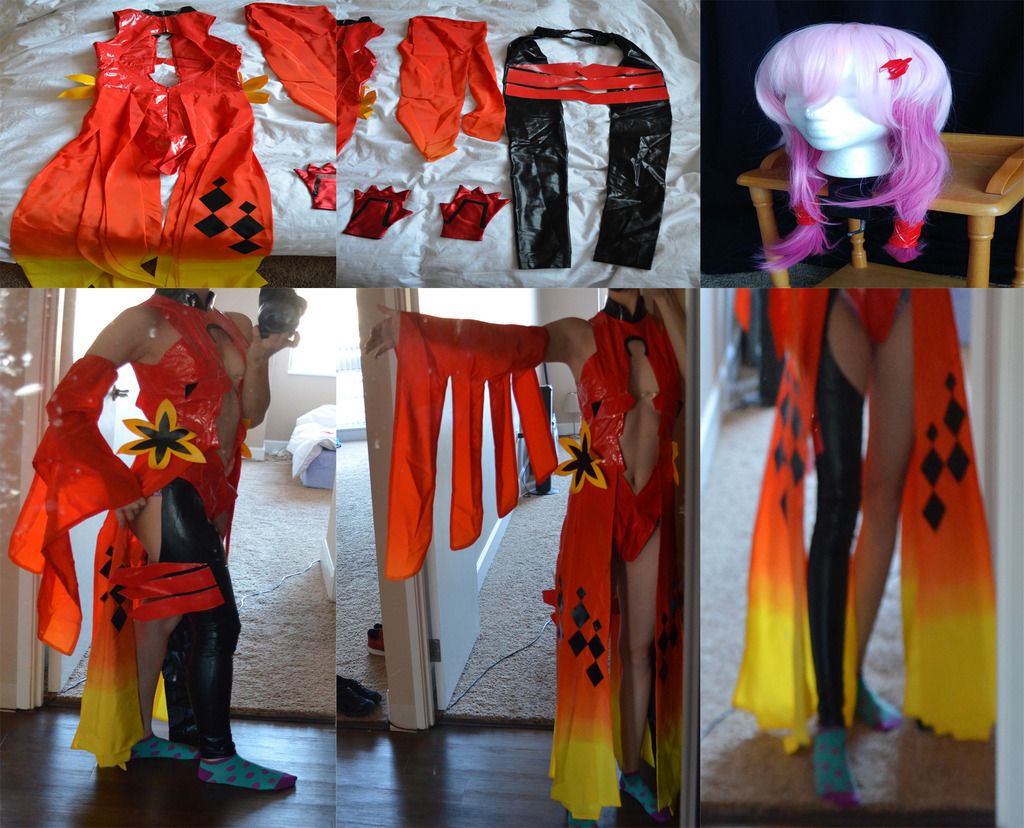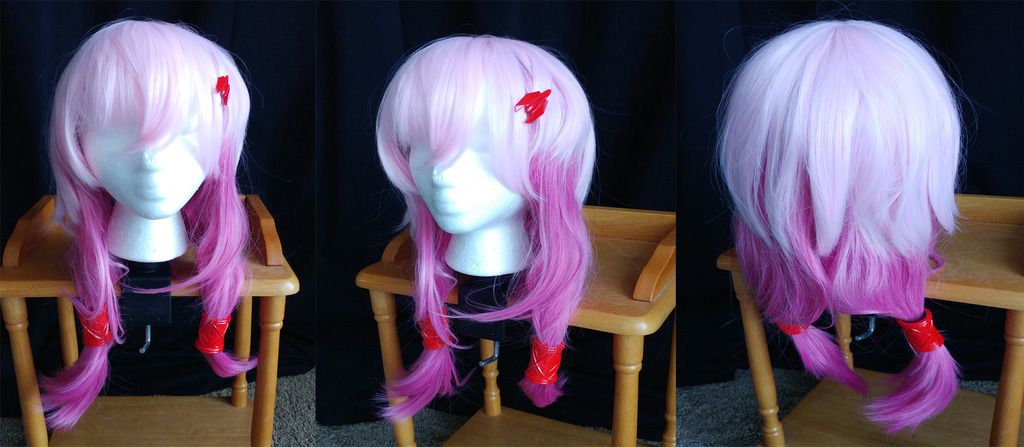 This is a cosplay I intended to wear some years back, got tried on once, and then my group never fell through. I hope someone can give this set a good home! I'd love a price somewhere in the $160-180 range (this includes shipping) but by all means this is a best offer so we can talk. No trades.
What's special about this set is the
airbrush effect
on the sleeves and trailing end pieces of the bodysuit. My photos don't quite do them justice, they have an iridescent glow effect in the sunlight.
This set was made with my
measurements
in mind which are:
Height- 5'6"
Weight- 113 lb
Shoulder Width- 16"
Bust- 33"
Natural Waist- 25"
Low Waist- 31"
Hip- 33.5"
Bicep Circumference- 9"
Arm Length- 13"
Thigh Circumference- 19"
Knee Circumference- 12.5"
Calf Circumference- 12.5"
Leg Length- 28"
Going a bit over my measurements will be fine (possibly better to fit snugger), just not drastically. Specifically for the leggings. They stretch but the hip area could be tighter.
The crotch/bottom area is a bit loose on me, a stitch to tighten it should fix it right up.
This set
includes
:
Back zip bodysuit
2 sleeves
Black chaps leggings
Gloves
Styled Inori wig (its hard to find good ones anymore)
Wig accessories (hair clip and 2 spools)
This costume has always been worn with undergarments and pasties underneath as well!
Thanks so much for looking! Please send me a pm or email at
magicmitten@gmail.com
with any questions! I have great feedback too!