**NOW OPEN FOR ALL COMMISSIONS!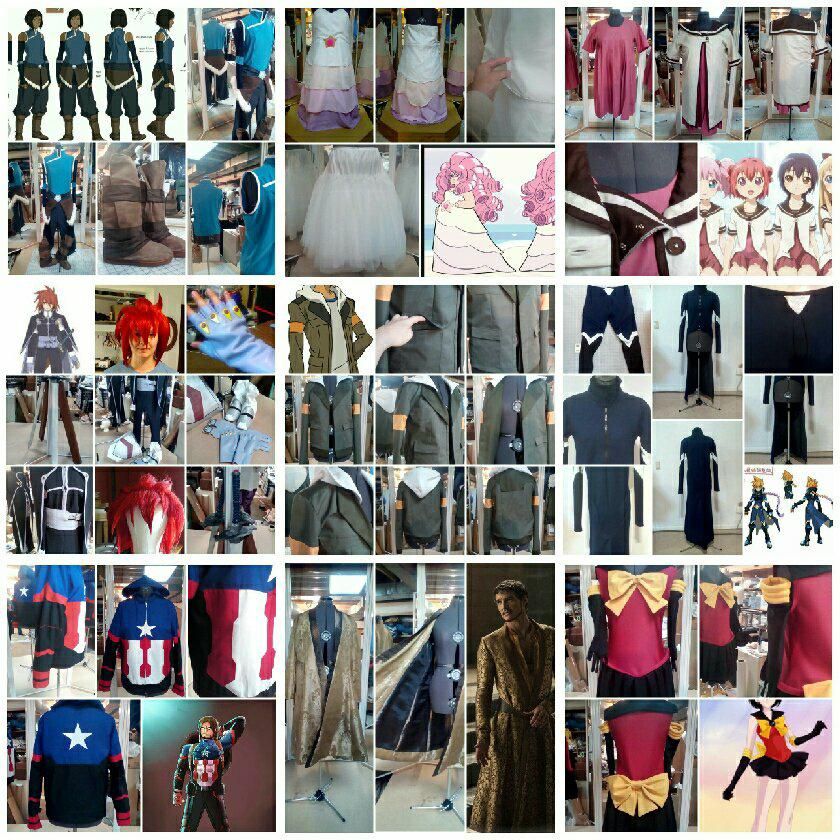 My name is Catherine.
I have been sewing for a little over 15 years (taught by my mother at a young age). Although I am learning something new every project I work hard to make sure you are getting a great product that you can wear and enjoy time and time again.
Quality of the garments and attention to detail is very important to me so you can rest assured that your project/garment is going to look fantastic!
I make pieces custom fit to YOUR measurements and specifications.
All props are made by my partner Nick. (Unless specified) Nick has over 5 year experience in special FX movie props and costumes with Frontline Design. He worked on the new Warner Bro. movie "Man of Steel". He has also worked on various projects including "Spider Man 3" and the live action "Tekken".
He takes great attention to detail and can create that "movie quality piece" that you are looking for!
I like to work very closely with my clients to make sure they are getting exactly what they want. So there is a lot of communication before and during the creative process. I also love to see photos of you enjoying the outfit or piece once you get it. (please feel free to send me photos)
All pieces will be finished as quickly as possible without diluting the quality of the piece.
All quotes are based on materials plus labor/time spent. Some pieces are more complicated than others while others require a very specialized fabric. Of course always feel free to come to me with specific questions.
Some things I need to know first:
*Deadline (When do you need it?)
*Character (Cosplay)Series (Cosplay)Please attach and/or link reference images
*MEASUREMENTS : Fill out Measurements PDF/Word form FREE MEASURING TAPE AVAILABLE TO THOSE WHO NEED IT!
*Please feel free to contact me if the instructions are in any way unclear to you and I will do my best to clear them up. Accurate measurements are imperative to a good fit.
*What Pieces to you Need?Outfit? Full or just a part?Wig?Jewelry/accessories?Prop/weapon?Shoes/shoe covers?Anything not Outlined above?
*Zip Code/City (To calculate shipping)
Links: For most up to date works see Facebook and Instagram!
Email:
chibibubbleninja@hotmail.com
Facebook:
https://www.facebook.com/chibibubblesewing/
Instagram:
https://www.instagram.com/chibibubblesewing/
Website:
http://www.chibibubble.com