Okay, so I know I've gotten on here before and annoyed you guys trying to figure out what to do for makeup for a character, but I'm back again... what can I say, you guys give me the best tips....
Anyway, here's what I'm trying to do. There's a guy who does some really cool Assassins Creed cosplay and he does the characters Altair, Connor, and Edward... funny thing is, he doesn't do Ezio... I thought to myself "I may able to do that...". This guy literally transforms himself into each of these characters, and it's pretty incredible, because you'd never know it was the same guy...
So anyway, I would like to transform myself using makeup into Ezio from Assassins Creed 2. I've already figured out I will probably have to use a nose prosthetic, which I have figured out how to apply from the tips you guys gave me before...
I'd really like to have a very strong resemblance to the character when I'm cosplaying as him, so please give me your honesty on how close you guys actually think I can get and all that you can think of....
Me:
Ezio: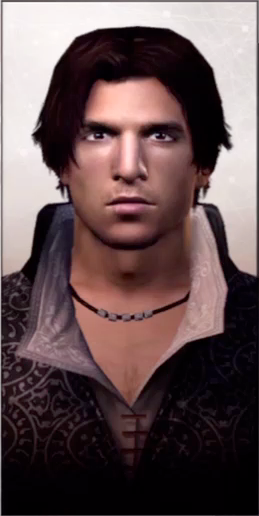 __________________
Booker DeWitt (Bioshock Infinite): 100% done
Spider Man (Spider Man comics): 80% done
Vanitas (Kingdom Hearts): 10% done
Burial at Sea Booker DeWitt (Bioshock Infinite: Burial at sea): 80% done
Corvo Attano (Dishonored): 100% done
Follow me on Facebook!
https://www.facebook.com/sandercohen13
Follow me on Deviantart!
http://sandercohen13.deviantart.com/