I know I participated in a couple of threads on this...
...and to make the story short, I altered a hanbok to try to make it loli. :3
Now I know that just adding lace does not equal loli... but I still find it cute looking. :3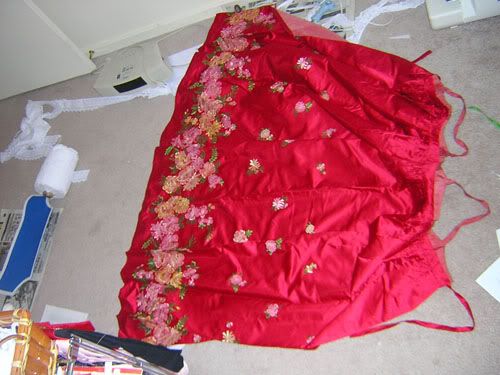 It all started with a hanbok chima (skirt/dress/jsk thing). This one was also one of the hanboks my mom wanted to throw away because it was too out of style and old.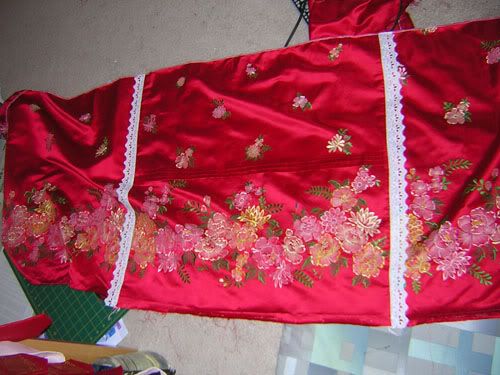 I took the middle piece and added lace and pintucks then sewed them back together... though a bit shorter.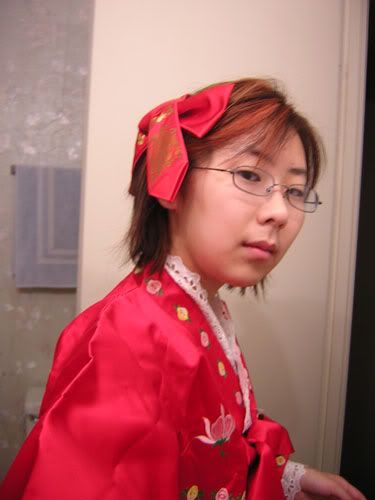 I added lace to the collar and wrist to the chogori (short jacket) and tied a deng-gi (virgin's hair ribbon) into a hair bow.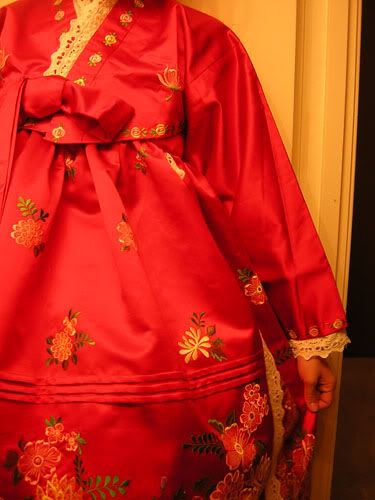 If you can excuse the poor lighting, this is kinda how it looks. :3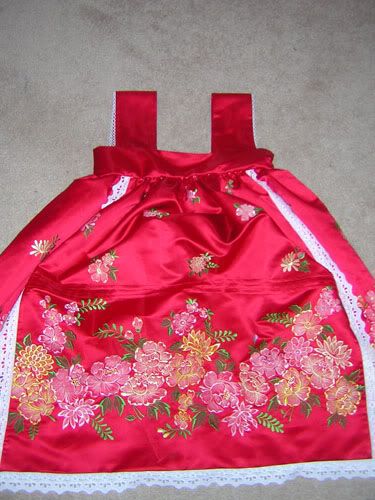 This is the han-JSK I made from the chima. I put a little lace on the shoulder straps. I was supposed to put more lace on the bottom of the "bodice" but I forgot. Xp
I have a couple more designs and will definitely make them - whether or not they are loli because I find them cute. :3
Well, what do you think?
x-posted to egl livejournal comm