My brother's planning on going as a headcrab zombie for the upcoming Alcon but he's a perfectionist ( he gets it from me X() and wants it as close to the real thing as posible.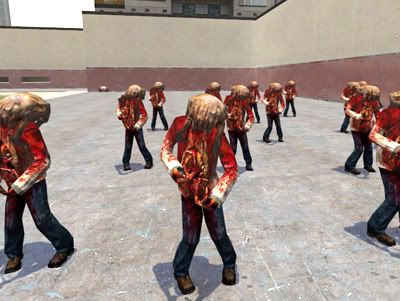 He needs help with the stomach since its opened up with the insides showing and teeth/ribs. Then he wants the headcrab itself ( the "chicken" on his head) to go over his face but needs to be able to see out of it, else he'll be a very clumsy zombie.
He has an idea for the elongated fingers where he's either going to by those witch's fingers props and re-paint them or papermache something up.