Saludos Marmota, tengo un par de preguntas para ti pero descuida, no son cotizaciones así que puedes responderme por este medio.
Estube viendo la pagina de Cosworxs y veo que hay unos productos muy interesantes que me llamaron la atención pero por el momento preguntare por uno.
En la sección de hombres hay dos tipos de pelucas la Edward y la Star, de hecho cualquiera de las dos me serviría.
La pregunta es que si la llegase a cortar por la mitad para solo tener la mitad de la peluca no se arruinaría?
Se destruiría o seguiría sirviendo? Ya que para el cosplay de Two Face quiero afeitarme la cabeza y usar una ¨bald cap¨ junto con la mitad de la peluca y maquillaje.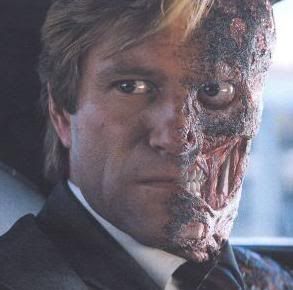 La otra pregunta, es que quiero hacer de The Joker de la versión de The Dark Knight y aunque se vería mejor usar el cabello natural, pues no creo que pueda mantener el cabello largo asi que optare por una peluca pero no vi algo que satisfaga mis necesidades.
Podrías recomendarme alguna peluca para poder hacer este cosplay? Supongo ya me encargaría de maltratarla. XD
Saludos y espero respuesta, muchas gracias!