Ask and ye shall receive! But first, let me apologize, my scanner must be in a foul mood, it's left some fantastic stripes of color on some of the images.
Onward!!
Prince Kabu/ Justin/ Dude: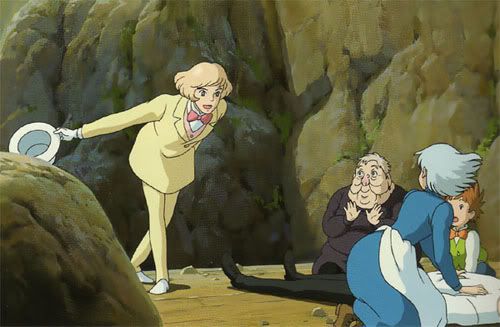 And the Witch's Blob Men:
Both versions of them here, the plain Blob Men were from the beginning when Howl and Sophie get chased. The ones with the suits and masks are the Witch's escorts to Suliman's palace.
Just so you know, I scanned all the images from the Art of Howl's Moving Castle book. ISBN:1421500493 it's really handy because it has scenes from the film, sketches, storyboards, and the script in it. Well worth the price if you're a fan.