Reaching my feelers into a project I've been wanting to do but been rather intimidated about: a 1850s-60's bloomer costume/dress.
I am a huge fan of early american women's suffrage history and think it'd be about the coolest thing to make a bloomer dress the problem is that I literally have no idea how to get started in anything remotely historical.
That and the patterns from the period on a first glance appear to be predominately ball gowns/formal wear. I'd already assumed I'd have to mock up the shorter skirt/the bloomers myself but the bodice is a concern; since its an everyday wear sort of outfit which obviously a ball gown is not.
Can anyone offer guidance?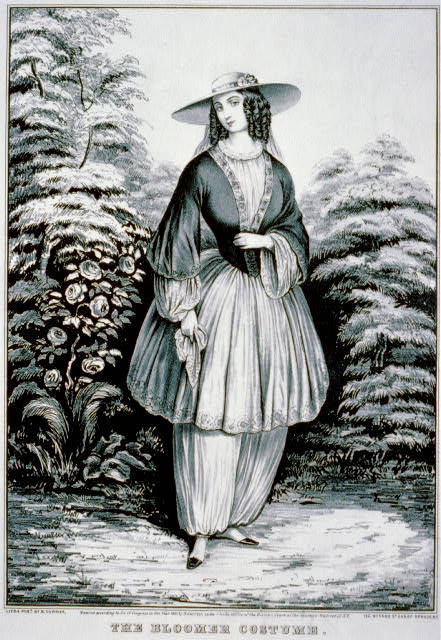 Pics, I'm thinking of doing the deep v sort of top with the doubled sleeves; colors are a complete mystery, I've found a few illustrations with color but haven't had a chance to validate their authenticity.
So yea, thanks for any and all help in advance, I know I'm asking for a lot ^^;