Here is my concept:
Just like the title suggests it's Jessica Rabbit as a Playboy Bunny. Not included in the photo is the pair if red sequin booty shorts I'll be wearing.
Here are my questions:
1) During most of the movie she's wearing a plain red dress with purple gloves and shoes. During her singing number she's in sparkly dress purple gloves and RED heels. I had planned on putting crystals and sequins on the corset to mimic that dress, and with the sequined shorts should I do red shoes or stick with the purple? (Red shoes would stick closer to the playboy bunny out fit where the ears, and shoes are the same color as the suit)
2) The playboy bunny costume is worn with black pantyhose. Should I just stick with these or add a pair of sparkly red fishnets over them? (My thought here is since she wears a long dress the red fishnets would pay homage to that.)
3) I'm thinking about making a plush doll Roger Rabbit and dressing him up like Hugh Hefner(when I cosplay alone). Also I had planed on having my significant other dress up as Roger in Hugh Hefner's clothes ( which brings up an entirely different set of questions) is this a good idea or bad idea?
Any other suggestions or comments are welcome
thanks:
Reference pics:
Jessica: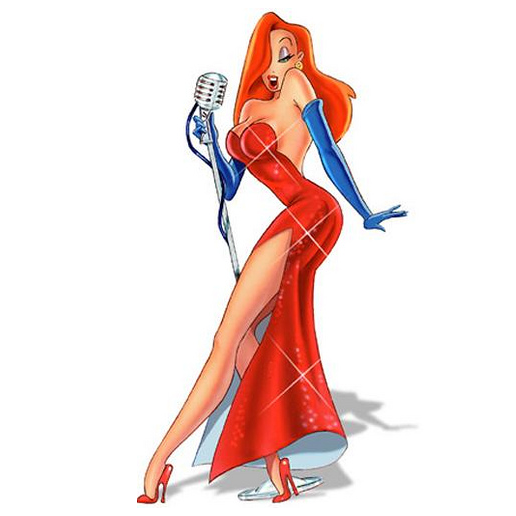 Roger: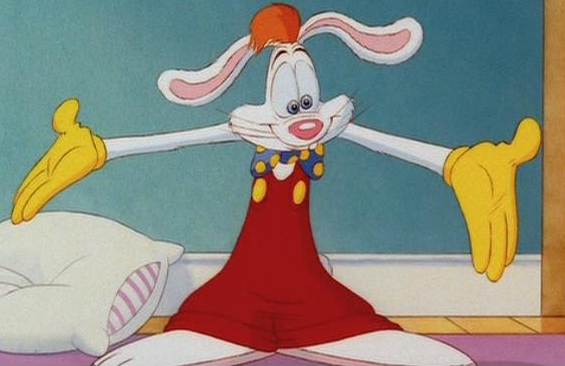 Playboy Bunny:
Hugh Hefner: