Ok so I have 4 kill la kill cosplays I'm taking on and I really need some help on a few things.
The first one is Nonon dress, arm sleeves and hat. I kind of have an idea for the hat but the arm sleeves and dress I'm lost on what to do pattern wise and fabric wise. The main problem I'm having is what to do for the collar/ front white part of the dress. I can do the box pleats skirt and add it to I think its called a princess pattern? I have to go off patterns since they are not here to try it on.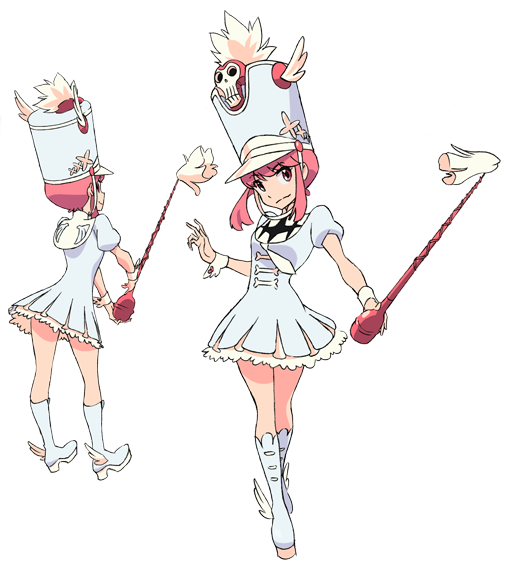 Second is Sastsuki in her dress. I have patterns in mind but what kind of pattern would I use for the collar part? I want to do it as a full dress and have the collar zipper be how they slip it on. I was thinking a mandarin pattern but doing it without the person would it be harder to do? Also what kind of fabric that is breathable but somewhat tight on the wearer?
Third is Uzu's jacket. My concern with this is how to make the collar stand up and they are wanting to have the jacket kind of circle outward. I was thinking wire in the bottom part but how strong would I need the wire to be? As for the silver parts around the collar and bottom part of the jacket what should I do about that? Also they are wanting to be able to out a sword in the back. How would that work? Extra if someone can help figure out what kind of necklace is he wearing?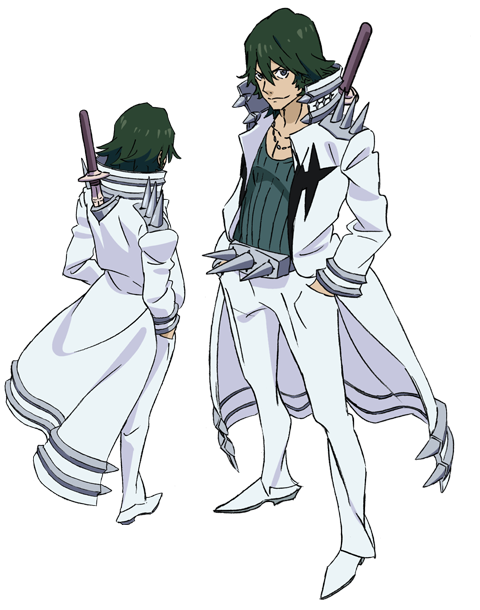 The final one is Ryuko in Senketsu Senjin. I'm at a total lost on how to do the top part. I am able to show a little of my chest but my problem is the straps and how to do that and add the spikes without weighing it down. I was thinking craft foam with either a spadex cover over it or worbla sandwich. Same with the spikes on the bottom of the skirt so that it is not weighted down.
I know it is a lot to asks but I've got a lot of time to work on this but I just need some help on exactly doing a few things.