There are three costumes I'm trying to get in shape for.
The first one being Chloe Valens form Tales of Legendia: (Such a powerful character, I love her design, but i want to look good in spandex.)
Gwendolyn from Odin Sphere: (Had already made this before, but the dress burmed in my housefire)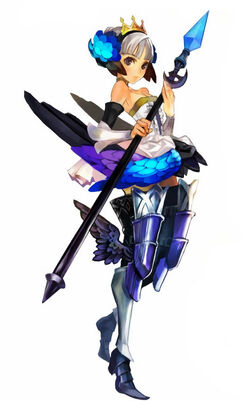 And Litchi Faye-Ling from Blaz Blue: (My friends have started calling me "Boobie Lady")
Main target areas: Stomach, thighs, and upper arms.
Plan: Cardio, cardio, more cardio, squats, lunges, and the like. I've completely cut out all soda and artificial juices as well as fried foods. My sister has started walking with me, we plan on walking 4-5 mornings a week, at 2-3 miles a session. Every Monday, Wednesday, and Friday evening we do a half hour circuit of lunges, pushups, jump rope, and squats. Hand weights are an amazing investment, especially for walking.
My goal: Lose 4 dress sizes (I want to be a size 8-9) and firm up my arms. I just really want to be a lot healthier than I am right now. Over the past year I have let myself go due to stress, and I'm sick of not loving what I see in the mirror.