I know, Link is done to DEATH. :P
However, that will not stop me.
Here are the resources I have gathered. Anyone feeling helpful as to provide feedback would be loved and showered with cookies.
REFERENCE PICTURE FIRST.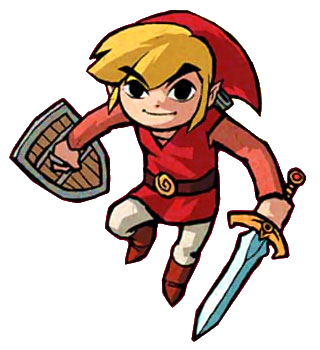 I'm doing Red, yes.
Ears
Aradani Legend of Zelda ears
Aradani Large Elf ears
I cannot decide, my wallet likes the latter better, obviously, but...I don't know if they will suffice.
Wig
Gold layered wig
Light blonde Airily wig
It's between these two, for me. I'll take suggestions as well. Again, there is a price difference, it may depend on which of the ears I opt for. However there is also a color difference (The gold is more Toon-y, but the blonde is more natural).
Tunic & Shirt
I believe cotton fabrics are the general consensus for Link's tunic. I thought about trying to find some kind of heavy cotton for the tunic and a soft fabric for the shirt? Correct me if I'm mistaken in some fashion, sewing is a new science to me.
Belt
I plan on thrifting around for a belt, however the buckle stumps me.
I found a thread on this site via Google that instructed the use of polymer clay. Is this a common solution?
Shoe Covers
I'm a bit stumped on these as well. How do you make these exactly? :x
Sword
Links to a generic sword tutorial would be greatly awesome. The kind of sword I desire is shown in my above reference picture.
Shield
Generic shield tutorial link maybe, or a base wooden shield I could paint? Or other general tips and pointers.