Front Page: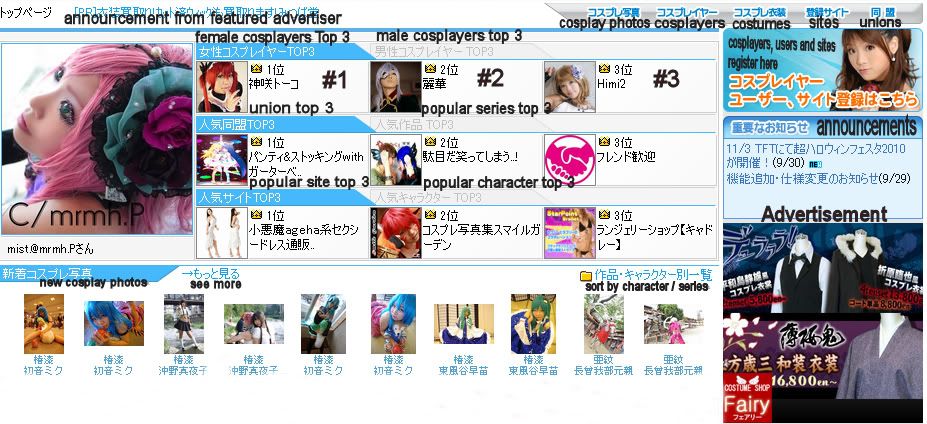 Silver bar options -
sign up buttons and tutorials for registering as a user or a cosplayer, uploading photos, registering a site, and creating or joining a union.
Announcements -
site announcements, changes to large events, sponsored event information
Top 3 lists -
toggled on the front page
New cosplay photos -
the most recently uploaded cosplayer photos
Green box -
newst media
Red box -
marketplace
"Now you can finally find what you're looking for
The Cosplayer's Flea Market begins.
Sell! Unload your unneeded goods to buy your next costume!
Buy! Great stuff for cheap! If you look hard enough, you may find a rare treasure or a wonderful bargain!
Cosplay costumes, color contacts, wigs, boots, inner wear, accessories, props, weapons, photography equipment and more."
The marketplace is primarily for use in Japan only.
Blue box -
the most attended venues in Japan.
Light blue box -
The most recently active user-groups (unions).
Cosplay Q&A -
user-submitted questions about cosplay with user-submitted answers.
Cosplay Sites -
a sorted listing of sites submitted to Archive. All must relate to cosplay.
Birthdays -
users with birthdays today.
Featured Unions -
notable or interesting user-groups.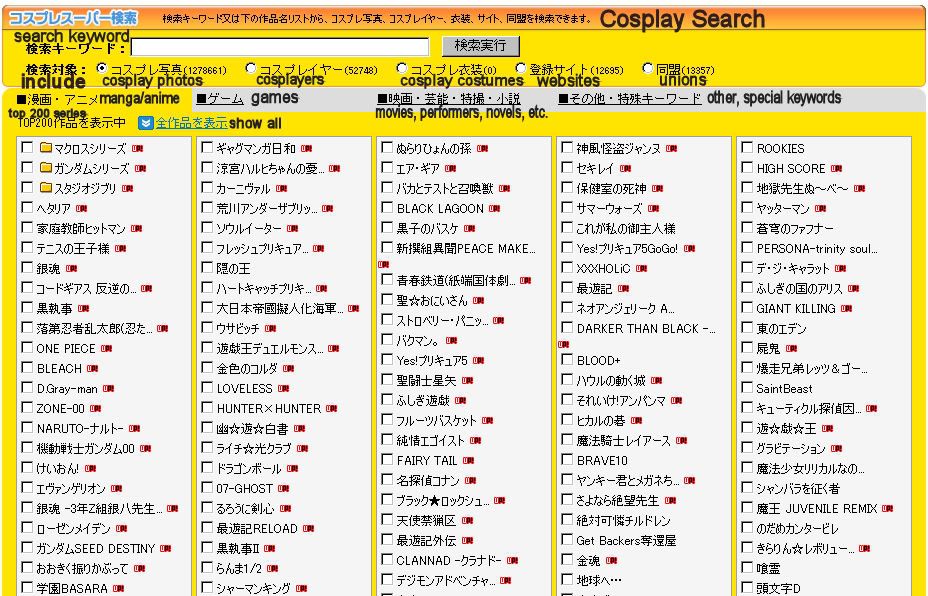 "Cosplay Super Search" -
Search archive by keyword with or without a massive variety of category options. Toggle the sections you'd like to confine your search to.
Newest images -
newest images site-wide, including non-cosplay photos, gallery images and general user images.
Sponsor sites -
advertisements
Event news -
information on cosplay events around Japan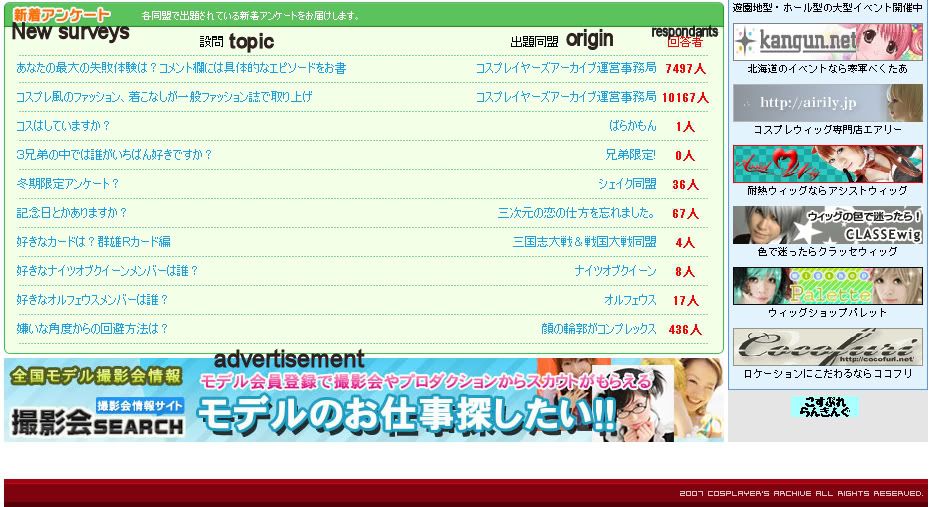 New Surveys -
Surveys posted by archive and private unions.