My Audio-Technica headphones came!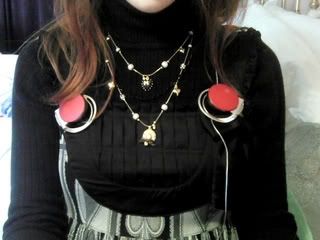 The silver parts/cord were originally black but I already painted over them.
All that's left to do is the skirt and I've got an awesome P3P Minako cosplay. Can't wait~
__________________
Fanime 2013 Lineup:
Minako Arisato (Persona 3 Portable)
Catherine (Catherine)
"Yuko" Narukami (Persona 4)
I have a tumblr too!