Ok sooo this is my first cosplay, I decided to choose her since she seems the easiest for a first cosplay
(I have yet to find good tutorials on how to REALLY cosplay, I havent done much research though)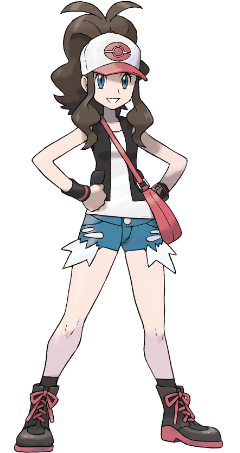 So I have her shorts, vest and white tank top already.
A Few questions though:
-Should I just get a plain white hat and sew on a red pokeball design? (I probably wouldnt even know how to do this, a tutorial would be nice) I would probably take fabric and cut and make the pokeball and the red for the hood of the cap. Or maybe even dye it?
-Anyone know a good place to get the cargo boots she has? And probably I'll buy red shoe laces and how would I make the soles red?
-I don't quite have hair as long as hers, whats a good place to find extensions? And how should I do her front "bangs" (I guess that is what I will call it for now)
-Lastly, her wrist bands should I make those? If so what out of? If not what could I buy thats already made?
Sorry if I am posting on the wrong board
and thanks in advance I will post a picture of me for the avtar so you can help with the hair problem