Reposting from the "Contacts for Dark Eyes" thread because requests for "natural" red lenses are common.
E.O.S New Adult Red
Purchased from:
http://www.pinkyparadise.com
Experience:
Very positive. Pinky Paradise shipped promptly with tracking so those of an impatient nature can stalk their package. Delivery was a little over a week from the time of order. If you search up coupon codes they'll throw in neat little extras like free cases and cosmetics.
Review:
First, I must squee over the cases, because I am a dweeb like that.
Little yellow elephants and pink hippos! Or are they pink piggies? Who cares, they're adorable! Hunt up those codes, people!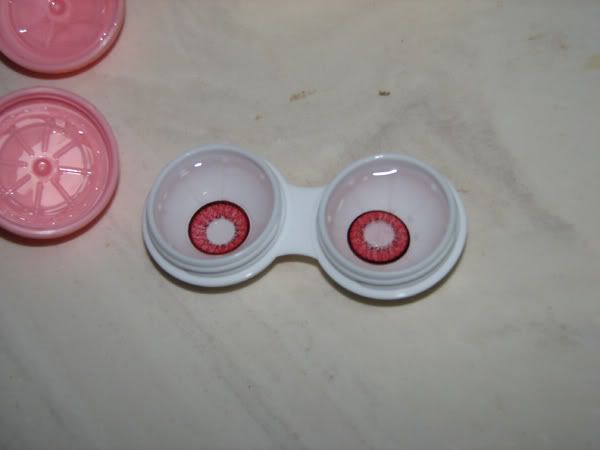 The lenses in the case. As you can see, the color is not completely opaque and designed to blend with the natural eye color. It is however dense enough to provide color payoff.
Close-up under florescent lighting. Even though they aren't completely opaque, they do provide good color coverage without looking too unnatural. The black limbal ring does provide a bit of enlargement, as most circle lenses are designed to do.
A contrast shot between nature and the lens so you can see the color change and enlargement effect.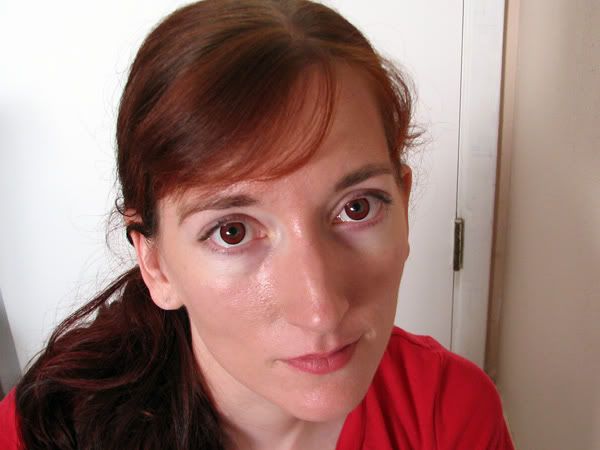 At normal viewing distance. These are great red lenses, noticeable without being too shocking and artificial. Perfect for red-eyed characters like xxxHolic's Yuuko.
Pros:
-Affordable.
-Available powered
-Comfort : 8/10
-Color : 9/10
-Size : 10/10
Cons:
-With both lenses inserted, I do notice a decrease in my distance vision. This isn't the lenses, it's me because it happens with all my contacts since I had LASIK. It just means driving with them inserted wouldn't be a good idea. Your mileage may vary, however.
Rating: A-