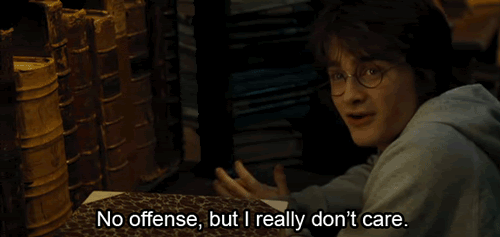 Not everybody loves the same song.
Not everybody loves seeing idiots blocks hallways, be obnoxious, and attempt to sing it in Japanese even though it's Swedish. I would like my ears to NOT bleed before I go to a rave, thanks.
It wouldn't even be a big deal for me if it were just 'the one guy who plays that song loud every year at every con'
But no. It's dozens of little...annoying people who just don't get the fact that they're annoying. They just blast it loud all day and stop to block to fucking traffic so they can do their little 'dance' that originated in a HENTAI. Go make a caremeldansen panel if you want to do that shit. I am in no mood. I am never in the mood to watch it, listen to it, or dance to it.
I'd rather watch people do the HareHareYukai for hours; at least it's a challenge >_>
__________________
Anime Matsuri
~~~~~
Summoner Yuna- Final Fantasy X
Edward Elric-Fullmetal Alchemist
Planned~
North Italy-Hetalia
Link-Oracle of Seasons/Oracle of Ages ver.- The Legend of Zelda
Super Sailor Chibi Moon- Sailor Moon