If I had to give this online seller 1 out of 10 (1 being the worst and 10 being the the best) I would give them a
NEGATIVE 1 TRILLION
! >.< These people are nothing but a bunch of hacks that steal images from Cosplaymagic.com and call that product their own. All I have to ask of all of you is please, please, PLEASE DO NOT buy from these people!!!
I have a con to go to in less than three weeks and now have no new costume to take to it. I am in a crunch now to make a costume from scratch!
Here is what happened to me...
We all know what Rikku from Final Fantasy X looks like:
It's cute!
But when I recieved my costume yesterday (after waiting almost a month) this is what I got: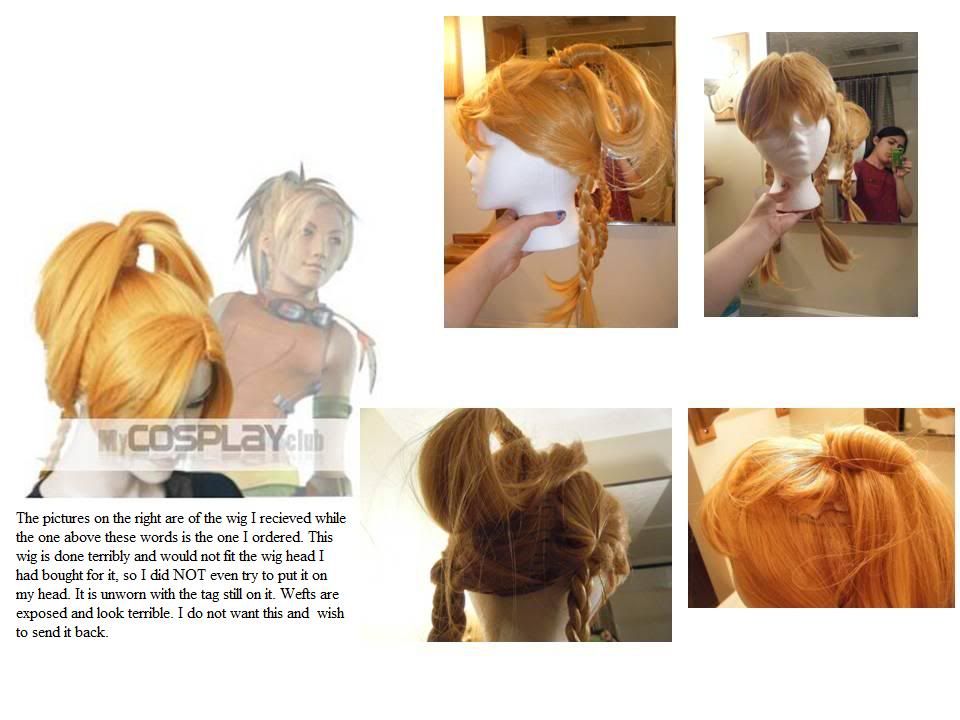 As you can plainly see in these images the costume is very wrong and the wig is an absolute mess!!! So like any unstatisfied customer would do, I e-mailed them and told them I wanted a return and even showed them the horriffic pictures I have shared with you and this is what I recieved in return from them:
"Cosplay costumes have a few different details is normal,we hope you'll understand. No any merchant can achieve one hundred percent reduction degree.
We have a note to all wigs --- *Some of the wigs modeling need to be styled by yourself. All wigs are one size fits all.
We fell sorry about that we can't agree your full refund."
It's truly a bunch of bologna! Please save yourself the touble and do not buy from them. I hope this makes this sites staff pull down their front page advertisment for them. DO NOT ORDER ANYTHING FROM THEM!!!! ANYTHING!!!!