This is Spellthief Lux
one of my favorite characters in League of Legends, the game I currently get enough of.
I'm aware I look nothing like her, so I've settled for her wand and vial belt to add to my renaissance/steampunk outfits.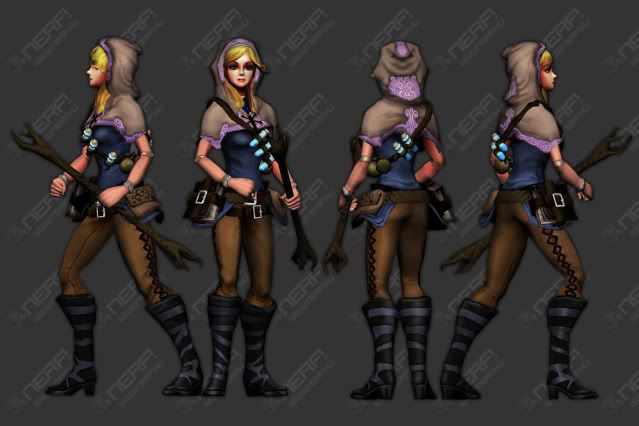 But I have no idea where to start, in the game, the vials and ends of the wand glow blue, and that would be a really neat effect if there's a simple way to do it.
SpellThief Lux IN GAME
I might wrap the ends in a colored leather, to help the illusion of the shape without trying to construct the entire thing as a solid piece. ANY advice you can give I would greatly appreciate!