Hi guys! I just wanted to show off my latest project. I can't help it...it makes me squee with glee! I'm primarily a mask maker (it's actually a small business of mine) but I branched out into doing goggles some time ago. So in this project, I decided to combine the two.
Behold, the steampunk plague doctor mask!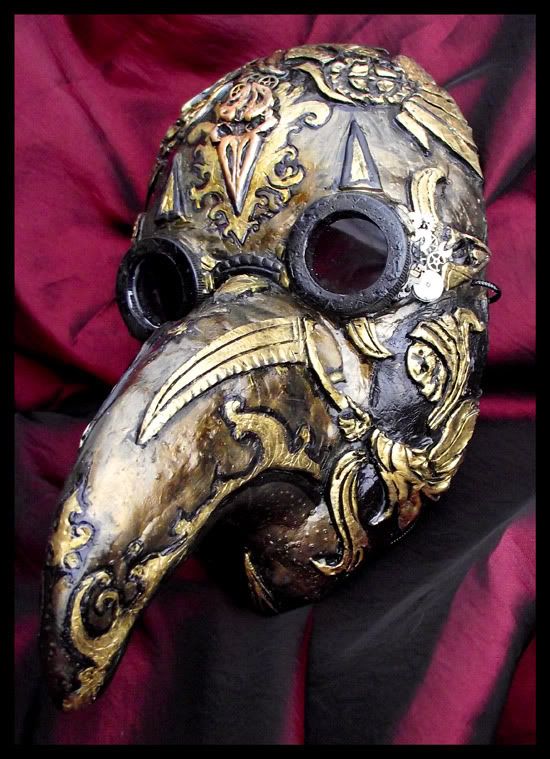 I know, technically speaking plague doctors are medieval...but! They are also characters from Carnival, which WAS around in Victorian times.