I ordered some Rhinestones from
http://www.Rhinestonebiz.com
due to the fact that they carried non Swarovski rhinestone (Value Bright) that were very comparable in clarity and shine. I ordered Gemtac, a syringe applicator and 1600 stones (in smoked topaz) of various sizes.
The cost of the Value Bright was very reasonable, as was shipping. I chose the cheapest option since it isn't time sensitive at this point. Even though I live in Canada in the maratimes, and the business ships out of California I still got the package in a little over a week. Everything was packed well, and all items were wrapped in a crinkly paper/cardboard to protect it from any bumps during shipping.
Their color stock depends on what size you are looking for. The smallest, and largest size have a more limited range then the middle ground sizes.
Using the syringe made using the gemtac easier and i used tweezers to pick up the gemstones. The glue dried crystal clear and the gemstones are stuck there for good.
My only complaint through the whole thing is that the color shown on the website wasn't at all what I got. Everything clearly said 'smoked topaz' (
http://www.rhinestonebiz.com/p-9192-...ked-topaz.aspx
) however when I started to put them on the outfit they look more chocolate brown unless in very bright light and the right angle. I chose this color for my outfit due to the fact that the regular topaz color was not carried in all the sizes i needed, and this was the only deep orangey color that was.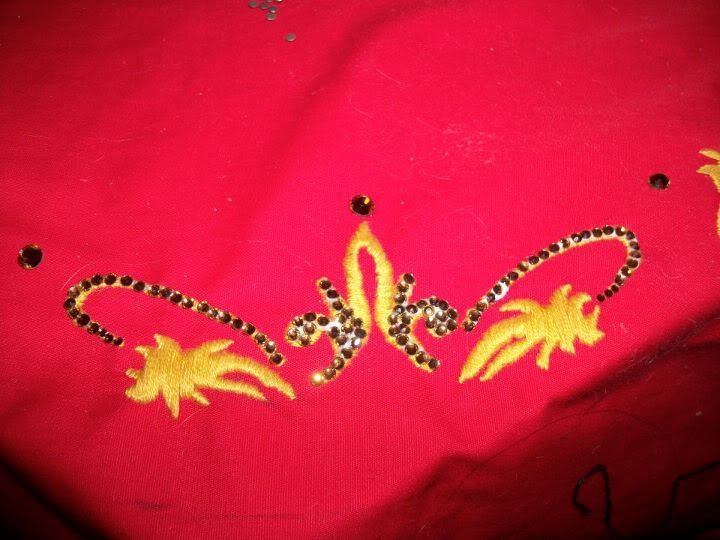 I will not be returning them since the topaz color is not what I want, and these aren't too bad. Just be very picky in what color you choose and be aware that it can be much darker then shown.