SOLD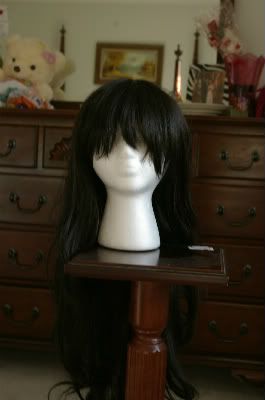 This is a kanekelon wig. Not heat resistant. A very nice natural black. Reaches lower-back on me (Im 5'2 ish). Wavy at the end.
I accept paypal and trades. Want to sell because it wasnt the right style for the intended cosplay.
Price
$25.00 shipping included.
__________________
"There is no such thing as coincidence, there is only the inevitable."



WORK IN PROGRESS ::
Sakura (TR) -Tsubasa Reservoir Chronicle (80%)
Sakura (Koryo Splash) - Tsubasa Reservoir Chronicle (25%)

PLANNED COSPLAYS ::
C.C. - Code Geass - Lelouch of Rebellion
Rinoa Heartilly - FF
Sakura (Infinity) -Tsubasa Reservoir Chronicle
Vanille - FF13
Kagamine Rin - Vocaloid