I'm moving, going for another degree, and barely attend cons, so even though I'm pretty attached to these cosplays they have to go. The first one is Kurumu from Rosario Vampire. The wig was $50 with shipping, the vest is fitted cashmere and the bow and headband were commissioned by AngieRikku, so everything is very high quality. It includes everything shown (besides the shoes, they fell apart) - the legwarmers, skirt, shirt, vest, bow, headband, and wig. All of the individual pieces were extremely hard to track down and it was only worn for 4 hours. I was looking for about $130 with shipping.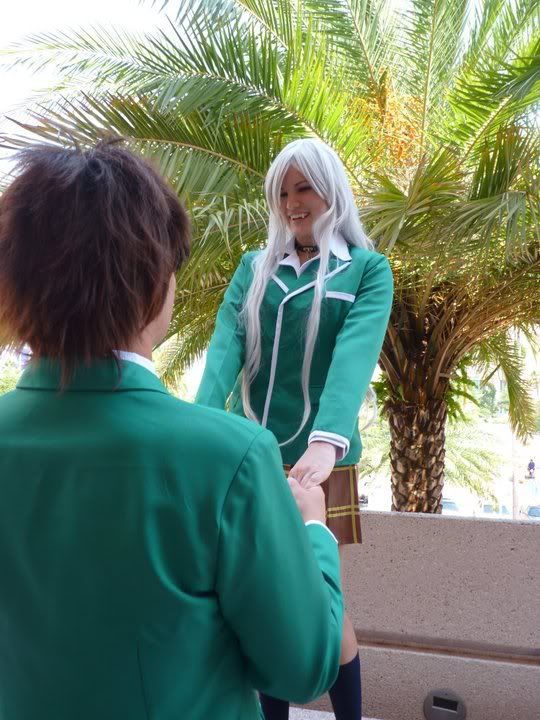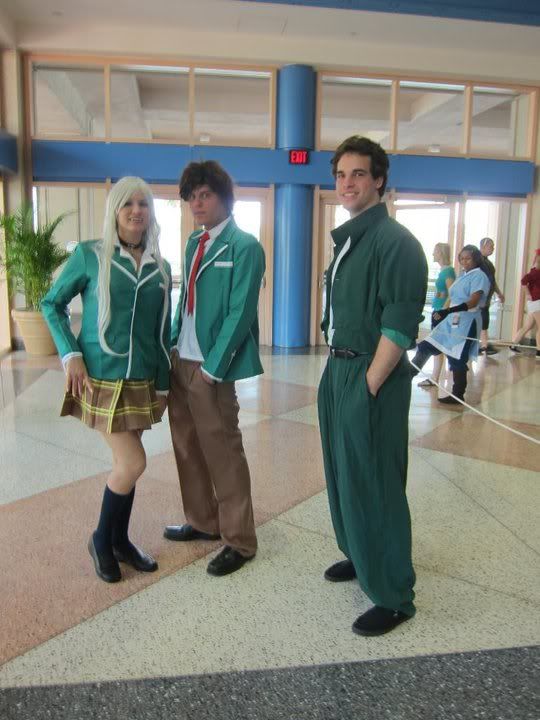 I'm also selling part of Inner Moka from Rosario Vampire. Since the skirt and shirt go with Kurumu, I'm only selling the wig, tights, coat, and choker (but it would be easy to find a white shirt). This cosplay was also only worn once. I would like to get about $80 with shipping.
Almost forgot sizes! The skirt (which sits at my waist like a traditional school skirt, not the hips) fits about a 27-29 inch waist. The jacket is a big large on me; I'm cup size B, probably 35 inches bust. The vest is pretty stretchy, and slightly big too... if you're not sure whether or not it will fit, let me know what your size is and I'll tell you for sure.
Thanks for checking my cosplays out!