So coincidently I had ordered 2 wigs on taobao not to long ago and expecting them at my door step about ohh... I think about next Thursday or friday. Well, today, as my moms tradition, we have to go yard "sailing" every saturday.
To my surprise I found a kanekalon/toyokalon blend wig at the first yard sale we found for 1 USD
holy mother of
gawd
~
So first thing I did was wash it.Then: dried it, brushed it out, decided didnt like the small flip it had, so I hot water straightened it *after trying other ways that arnt suggested heheheheh*
and then trimmed the bangs to a style I've always wanted to try but was to scared to do to my own hair, an VWAAHH LAH~ here it is :3
what do you guys think? fair enough for a first timer?
I'm quite proud of it myself > w<!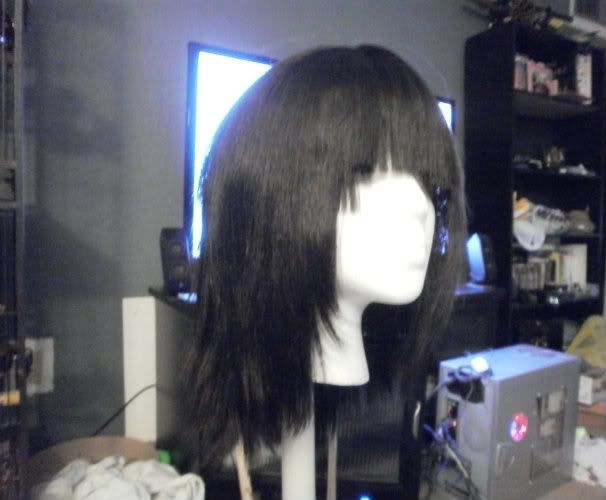 coincidently its just as long as my own hair and shapped like it to after the straigtening. I feel like I scalped myself and stuck it on a foam head * hackle*