Yeah actually the hand was sculpted, did the hand life cast and everything...embarrassingly enough I ran out of rubber so I had to kind of make do with styrene.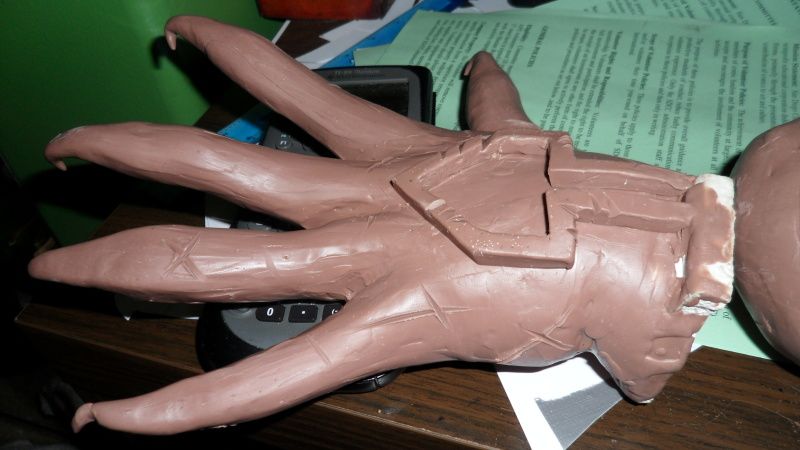 ARG! You have no idea how annoying the leg piece is, but yeah I don't think it's photographing with enough reflection. I used Rustoleum's high gloss gray and even put another crystal clear gloss coat on top of that. You can see in the front picture that it reflects light to an extent, but yeah I'm a bit apprehensive to use metallic silver since that stuff is sometimes really obnoxious.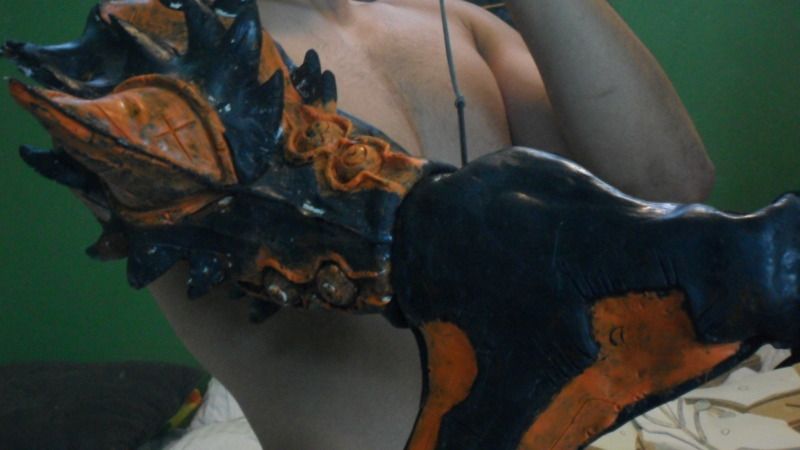 To answer your other question the default color of the Brush On Series is off white, so I added pigment to it to make it the correct color. This pic is without any paint, I botched the application in the molds, so it came out spotty (first time casting rubber, so go easy on me haha) so I had no choice but to paint. Most likely will re-cast the arm more carefully with pigmented rubber again and ensure lack of spotting.
I don't know how to make the vest any more fitted short of making it out of spandex, it's pretty well fitted already, but yeah I think color matching the orange from the belts, trim and sword would have been ideal. I must have completely went colorblind one day or SOMETHING.
Keep it coming guys! Thanks so much!