Hey all, rather new member here on the Cosplay forums and a pretty new face to costuming in general. My resume basically only consists of my Master Chief armor that I built 3 years ago. Since basically falling in love with the ME series back in February I've been wanting to incorporate it into my next costume (or cosplay? not sure what term I should be throwing around here), and I've set my mind on a male Quarian. So far I've got about half the templates I think I'll need either drawn up on Inkscape or borrowed from other sources. Going off of this picture...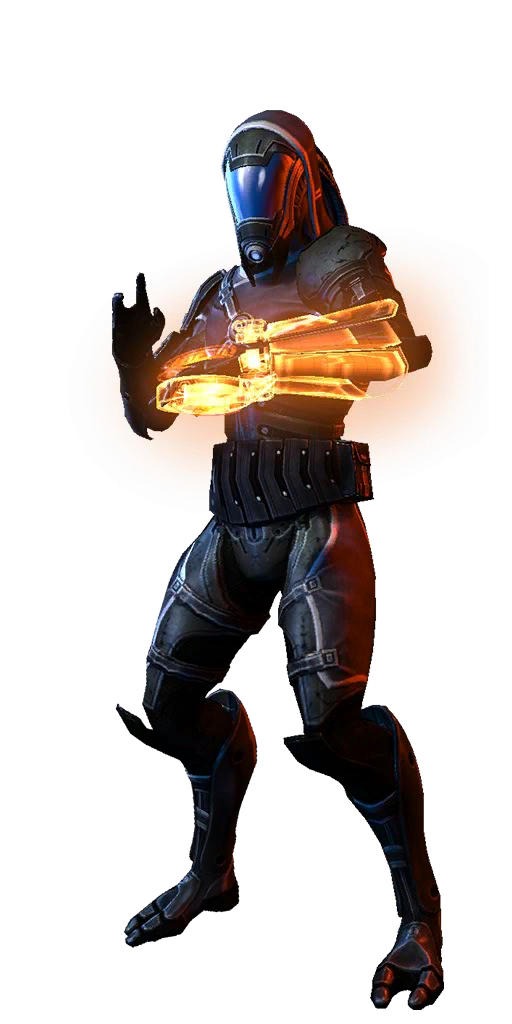 http://masseffect.wikia.com/wiki/Mas...on/Infiltrator
...I've figured most of the armor parts can be constructed out of 3mm Sintra or the interlocking EVA foam floor mats that you can pick up at the hardware store. So without any further ado, here's a list with a breakdown of everything I'm planning. Feel free to offer any advice, tell me something is doomed to fail because you've already tried it, etc. (Also, as soon as I get my own templates to a point that I'm happy with them I'll post them up here for anyone else working on a male Quarian).
Helmet: Sintra, with an AFX FX-43 face shield for the visor. It was one of the longest ones I could find, and it came in mirror blue. The voice light holder will probably come from a PVC pipe reducer, cut down and probably modified with judicious amounts of bondo. As for the hoses that connect to the base of the neck, I have quite a bit of various diameter heater hose and vacuum tubing laying around in the garage that I figured would work.
Torso: EVA foam. I noticed the upper part was strikingly similar to the N7 upper torso, so I found some templates online. I ended up deciding on using AxiomUltra's templates (
http://www.405th.com/showthread.php/...ct-II-N7-Armor
hope he doesn't mind me reposting his thread here...) and adding the lower part on myself.
Thighs: EVA foam. Again, pretty similar to the N7 grieves, just in need of a little bit of modification.
Calves: Sintra. I'm going to try to do these in three pieces, strapping them in place may be a little interesting.
Shoulders: Sintra. Simple enough. Just figure out the proper width/height of the pauldrons to compensate for the compound curves involved and do a layer or two to get that nice divet running between the light and dark grey parts.
Biceps: EVA foam. Yet again, modifying the N7 biceps (basically just extending them up to the shoulders a little bit)
Forearms: Sintra. And a lot of trial and error.
Hands/Feet: Sintra. These will come as soon as I can sew up some two finger gloves and figure out how I'm going to extend my feet with two toes that won't fall off from walking around.
As far as the soft pieces, I was looking around at fabric and strapping options, and I really have yet to decide if I want to go with nylon webbing, suede, leather, etc for the strapping (and once I figure that out I'll have a lot better idea of what I can use for buckles and such), and as for the cummerbund belt, I'm pretty lost as to what kind of material will keep its shape yet not completely bind my movements.
So, sorry for such a long winded post with no real progress pictures, I'm printing the templates out today and will be working on transferring them over to cardboard for fitting/modifying this week. Updates to come, I'm trying to finish this before Halloween (assuming school and research don't get too much in the way of things).