Just going to make this thread to show my Cloud's fusion sword build.
This is just a build thread and not a tutorial, so it wont be step by step or super detailed. but if you have any questions about parts or things I did, feel free to ask and Ill be happy to help you out. But also if I get stuck and need help, maybe someone can help me out. lol
[Edit]
So someone requested a materials list. I will add it here and update it as I progress through this build.
Hot wire cutter:
Guitar wire (two thinnest strings, which are the E & B string)
Project Enclosure
25.2v, 2 amp transformer
120v Neon Lamp
Fuse Holder
250 volt, 2 amp Fuses
Dimmer Switch
AC power cord
Sword:
2"x96"x48" Insulation Foam sheet
Scrap wood
Hand saw
Wire Hanger
Gorilla Glue
Paint brushes 2" and 3"
KILZ2 primer
Wood (inner support)
Dupli-Color Filler Primer
Different Grit Sandpaper (50,100,220,300)
So let start!
So first I took a million screen shots of the sword from Advent Children. Then opened up photoshop and was able to accurately get the measurements using some math and other techniques. Once I got all the measurements, I went out and bought the supplies. My supply list was pretty short. Pretty much just Pink, well in Hawaii, it's blue insulation foam.
Huge sheet wouldnt fit in my car so I had to use my company car.
Now since 90% of this sword will be made out of this foam, I needed something to use to cut it. Now some people just cut it with a knife and sand it smooth. That's perfectly fine but not only did I want very sharp, accurate edges, but also it will be A LOT faster.
So I made this foam cutter that plugs into the wall outlet. There are tons of tuts on youtube on how to do this. And I swear, it made my life a dream!
all the material cost me about $40 at radio shack and $10 worth of guitar wire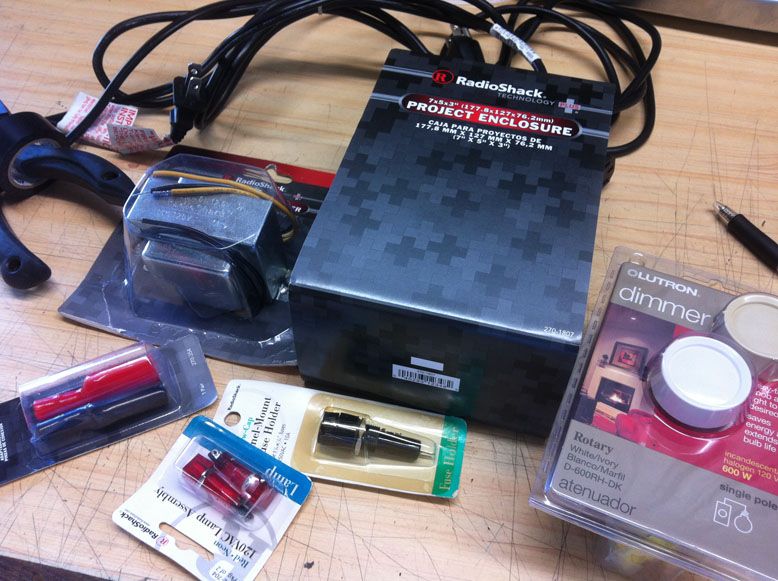 Im actually an engineer so this was right up my ally~