Hi,
I'm going to be at Katsucon 19 and I would like to set up some private photoshoots.
Thursday:
Miku Hatsune (Love is war ver. May or may not bring megaphone and flag)
Friday:
Yukito Tsukishiro/月城雪兎 (from Cardcaptor Sakura, uniform version)
Yukio Okumura/奥村雪男 (from Ao no Exorcist, uniform and coat version)
Saturday:
Judal (from Magi: the Labyrinth of Magic, regular version)
Izaya Orihara/折原臨也 (From Durarara, regular version)
Sunday:
Kamui/神威 (from Gintama, regular version)
See the schedule here: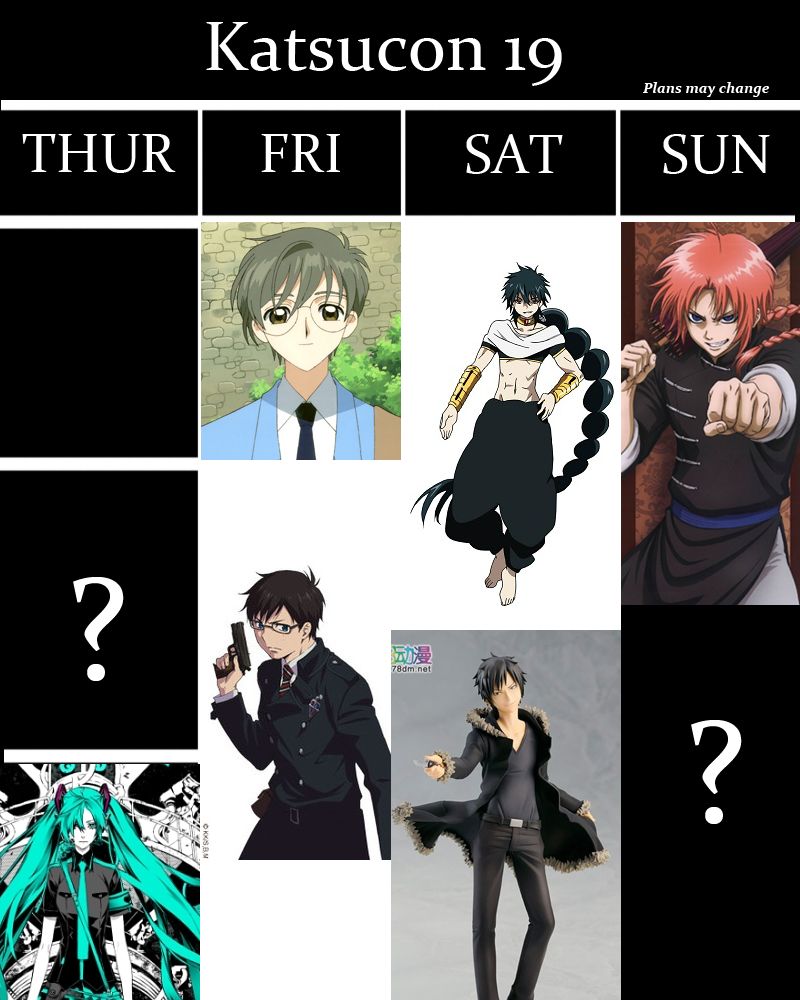 The schedule may change.
And if time is allowed, for photoshoots, I don't mind changing into costumes differently from what schedule indicated.
Cosplay samples:
I'm looking for a creative photographer who knows how to work with cosplayers; I'm not looking for just anyone with expensive camera and equipment. Also, I constantly have new cosplays, so I hope to use this as an opportunity to build ongoing relationships with photographers and work in the future possibly outside of conventions.
If you are interested, please send me samples of your works (preferably recent ones).
You can either
PM
me or
email
me at:
milzarrcosplay@gmail.com
Looking forward to work with you soon