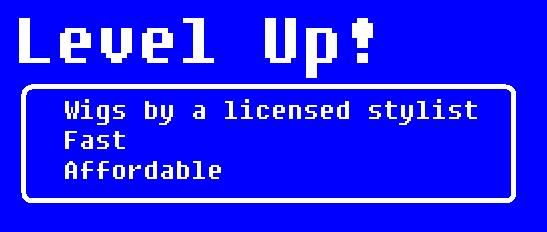 Hi there!
I am a licensed hair stylist with experience in cutting, styling, and customizing cosplay wigs for over 5 years now.
I use quality wigs from sellers such as Arda and Amphigory, as well as cosplay.com. I can also use less expensive wigs, depending on what you would like commissioned.
I can do curls, spikes, fluff, add-ons, and more. I can make something rock-hard if you wish, or more flexible, fluffy, natural-looking.
If for some reason I feel that I can't do a certain wig for you, I will be honest and up front about it instead of taking it on. I will not gamble my abilities with your money.
Quality and detail are precious to me, and my service is a promise that you will be more than happy with the results of your product. If for some reason you aren't satisfied, I will do everything in my power to make things right.
For quotes, please provide me with this information:
The date you need your wig by:
Zip Code: (For shipping quote purposes)
At least two pictures of your character; I can find more, but an initial idea would be most helpful.
The best way to contact you, whether by email or Cosplay.com, or anything else
I accept PayPal as my preferred method payment, but I will accept concealed cash at your own risk.
I require at least a down payment of the cost of the wig itself. Then, once progress and/or pictures of the final product are shown to you and you are happy with what you see, I will require the remainder of the payment before shipping to you.
I have a Tumblr which will be updated frequently with pictures and more of progress and finished projects:
www.LevelUpWigs.tumblr.com
Email: LevelUpWigs@gmail.com
Deviantart:
www.LevelUpWigs.Deviantart.com
Past works:
(In addition to what is shown in these links, there are more photos on my Deviantart account. )
http://i12.photobucket.com/albums/a2...3/collage1.jpg
http://i12.photobucket.com/albums/a2...3/collage2.jpg
Thank you!