Annual Toronto Cosplay Skating 2012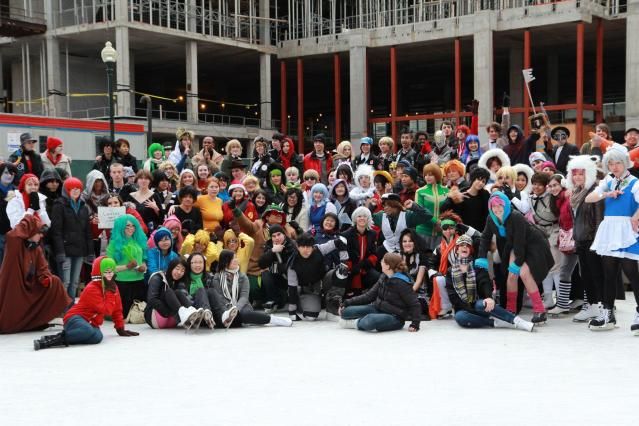 Time to wear those cosplays that are just to warm to wear inside! (Or just an excuse to cosplay in general) This event is open to everyone, skaters or non-skaters, in cosplay or not. Here's a chance to hit the ice or, if you're not into skating, have a nice chat on the sidelines with your peers!
Location:
Harbourfront Natrel Rink, 235 Queens Quay W
Date:
Saturday December 29th, 2012
Time:
12:00 pm
Additional Information:
Skate rentals are avaiable at this location. They are $8 for 10am-6pm and $6 if you have a group of 10+.
More information on the rink:
http://www.harbourfrontcentre.com/thenatrelrink/
Check back on this forum for updates/changes.

http://www.facebook.com/#!/events/480825088627996/